Archive for the 'G.I. Joe' Category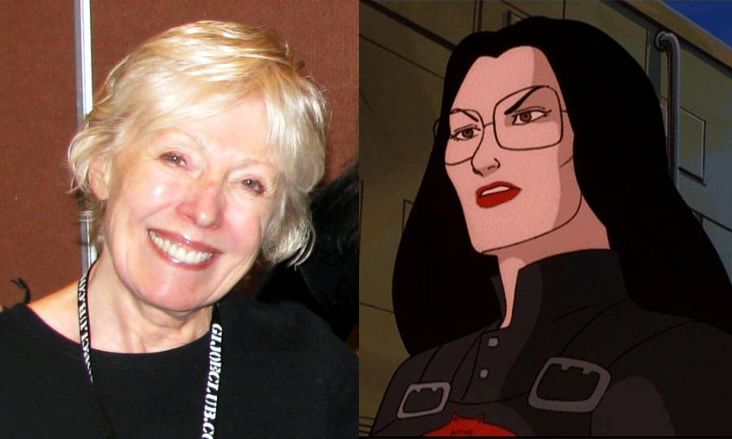 Rounding out our GI Joe guests for 2014 is the always gracious Morgan Lofting! She is best known for giving voice to Cobra's chief intelligence officer: The beautiful and deadly Baroness!
Using a European accent, Morgan voiced the character through both GI Joe miniseries, the two seasons of the Marvel Sunbow cartoon, plus the full-length feature film. She was also one of the few voice actors to continue her role when production of the series moved to DiC studios in 1989! Read more…
We have secured the one and only Sgt. Slaughter for our 2014 show!
A wrestler for over 40 years, the Sarge became a household name when he joined the WWF in the early 1980s with his famous "Cobra Clutch" move. He moved to the AWA in the  mid-80s where he quickly won the championship belt and successfully defended it until it was retired.
He rejoined the WWF in 1990 and briefly won the championship belt in 1991 by pinning the Ultimate Warrior in the ring (after an assist by Randy "Macho Man" Savage).

In 1985,  Hasbro decided to incorporate Sgt. Slaughter into their GI Joe: A Real American Hero toy line, comic, and animated series. Voicing himself, his cartoon debut was in the Season 2 Arise Serpentor Arise mini series, where he arrived in the nick of time to save the Joes from a squad of Battle Android Troopers (BATs). We learn that he's one of the GI Joe team's greatest warriors and trainers. Read more…
We're happy to announce the addition of Zack Hoffman to our guest list! Zack is best known for giving voice to master of disguise 'Zartan' on the original 1980's GI Joe cartoon created by Marvel Sunbow Productions!


Zack portrayed the mysterious character in both original GI Joe mini series, both seasons of the syndicated cartoon, and in the feature-length GI Joe movie. Zartan's unique characteristics included an eerie amplified voice, the uncanny skill to impersonate the appearance and voice of nearly anyone he's met, and the ability to change his skin color to blend into the environment around him.