Archive for the 'Guests' Category
We have secured the one and only Sgt. Slaughter for our 2014 show!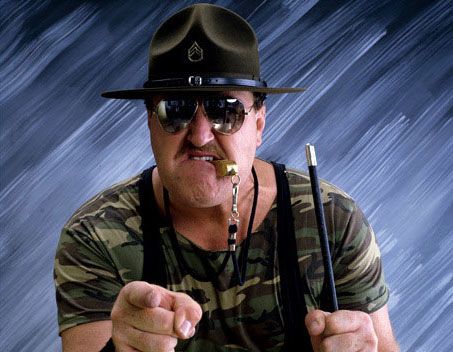 A wrestler for over 40 years, the Sarge became a household name when he joined the WWF in the early 1980s with his famous "Cobra Clutch" move. He moved to the AWA in the  mid-80s where he quickly won the championship belt and successfully defended it until it was retired.
He rejoined the WWF in 1990 and briefly won the championship belt in 1991 by pinning the Ultimate Warrior in the ring (after an assist by Randy "Macho Man" Savage). He has changed allegiances from baby to heel and back again over the years, but his heart has always belonged to the US of A!
In 1985,  Hasbro decided to incorporate Sgt. Slaughter into their GI Joe: A Real American Hero toy line, comic, and animated series. Voicing himself, his cartoon debut was in the Season 2 Arise Serpentor Arise mini series, where he arrived in the nick of time to save the Joes from a squad of Battle Android Troopers (BATs). We learn that he's one of the GI Joe team's greatest warriors and trainers. Read more…