Archive for the 'Uncategorized' Category
Our good friend Jack Doud borrowed our vintage Skeletor bubblebath container recently. The reason? To make a silicone mold out of it to create an awards trophy for Retro Con 2013!
The trophy is made out of solid resin and has been painted a beautiful shade of gold , with an engraved metal plate attached to the bottom. Dubbed the "Skelly Award", this will be an additional prize awarded to the 1st place winner of the Retro Con 2013 costume contest (along with a $70 cash prize)! Come out in costume and try your luck!!
Here's an additional look at the unpainted statue, next to the original Skeletor bubble bath container in was cast from…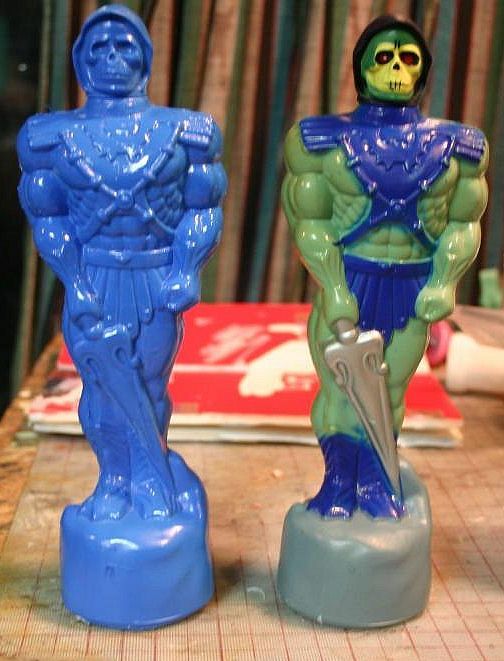 Check out Jack's various props, costumes, and other creative endeavors over at bloody-plastic.com!