Archive for the 'Uncategorized' Category
Well-known 10th Doctor fan (and costumer) Brian Terranova of http://www.kasterborous.com/ has graciously offered to bring his awesome lifesize TARDIS prop to Retro Con for fans of Dr Who to take their picture with! We saw it at Wizard World Philly this weekend and it is highly impressive!!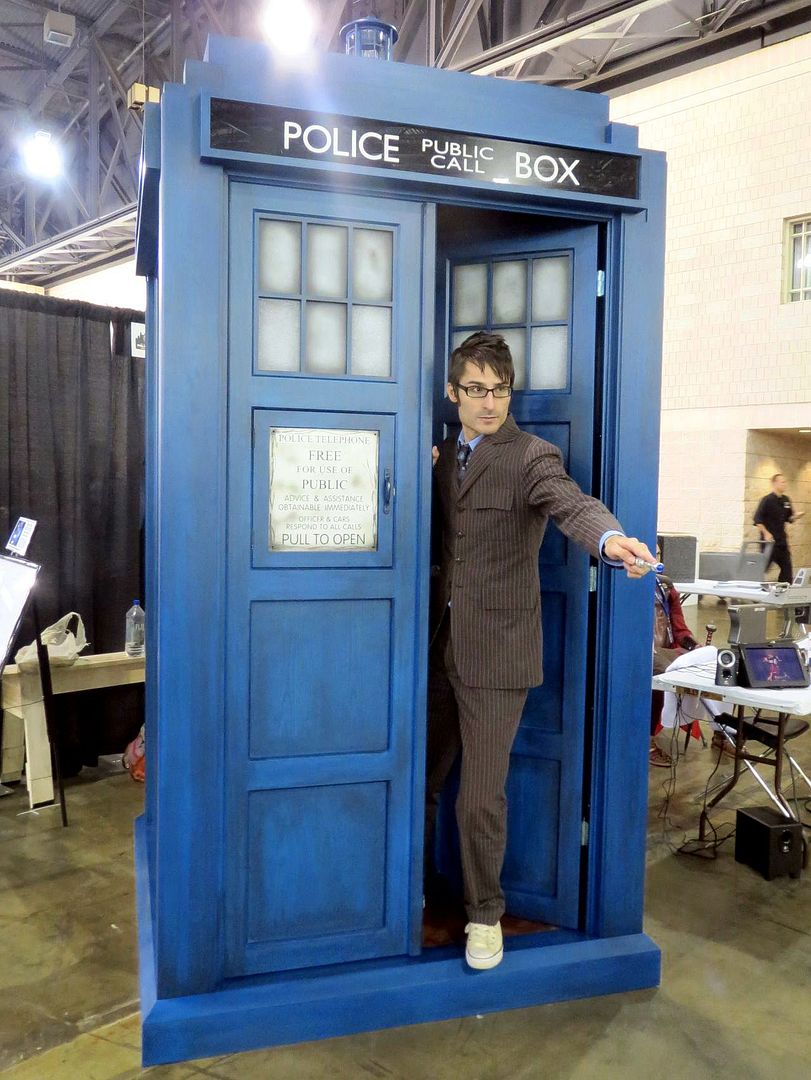 The police box design of the TARDIS has remained virtually unchanged since Dr Who began in the early 60's, so this prop will be a hit with fans of old and new Who alike! We thank Brian profusely for his generosity!!
We plan to put the TARDIS right next to the DeLorean time machine replica, which may mean a pseudo-recreation of this well-known piece of art…