CONTACT US Email: Screamers@retroscreamers.com
Find Us On Facebook: www.facebook.com/RetroCons
It would take far too long to thank everyone individually, but we wanted to give a huge and heartfelt THANK YOU to everyone that helped out and contributed to Retro Con 2013!
The attendees, the dealers, the costume groups, the guests, our DJ, the photographers, the car owners, and especially our amazingly dedicated volunteers! You guys make us look good!
Stay tuned to this page for picture highlights from the show and more!!
Some photoshop wizardry our friend Tom Silknitter added to a picture he took at the show!
Andrew Griffith is the current artist on the Ongoing Transformers comic book, "Robots in Disguise." He has been working on Transformers art for the last five years, doing covers for the Best of UK series, interiors in All Hail Megatron: Coda, and has worked on several Transformers movie tie-in books.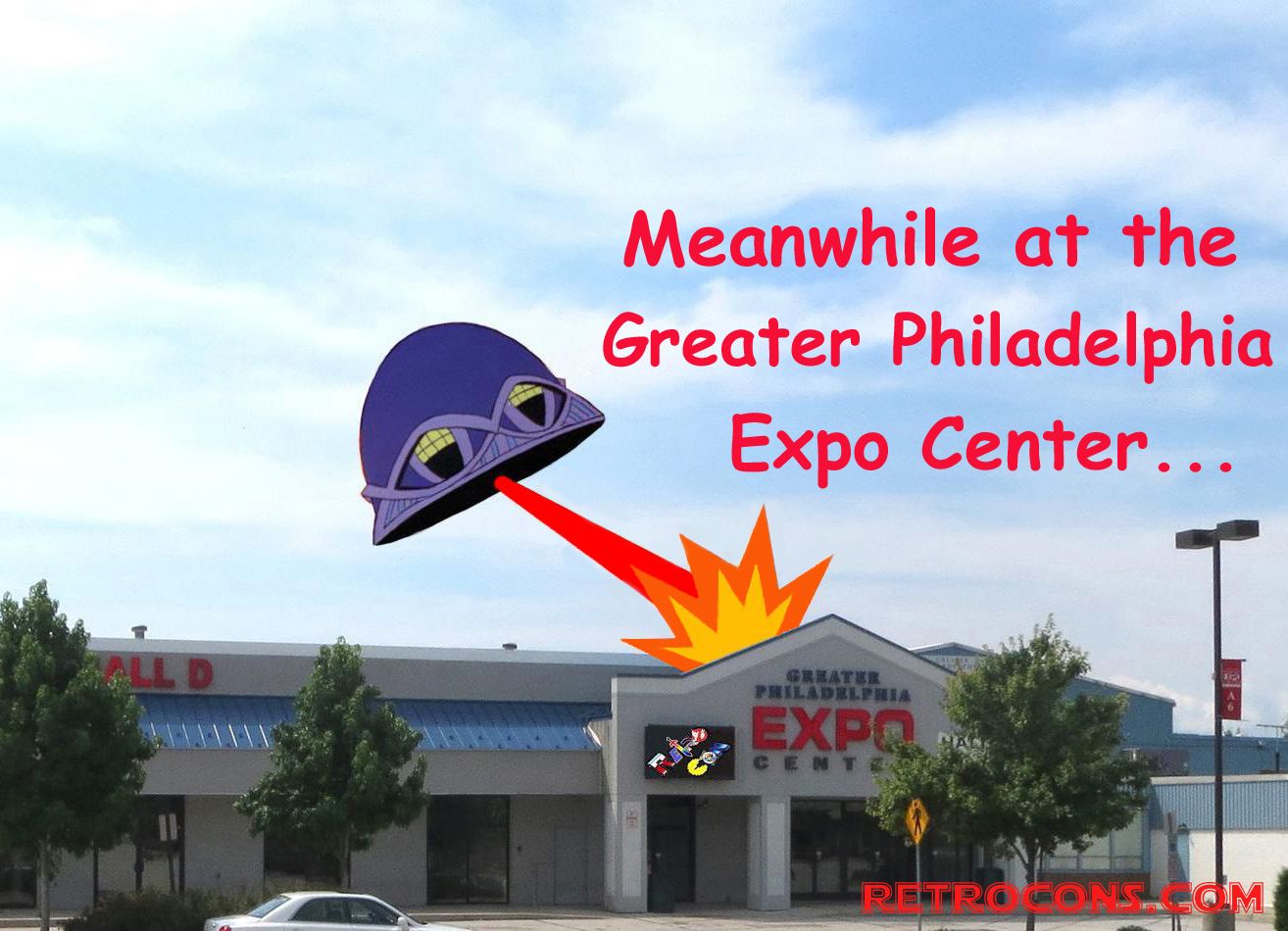 With the show drawing close, we thought we'd give a heads-up for those using GPSes to find the expo center. Apparently some GPS units/apps do not recognize the 100 Station Avenue address in Oaks, PA.  If this is the case with you, the Greater Philadelphia Expo Center recommends using this alternate address:
1601 Egypt Road Phoenixville, PA 19460 (Upper Providence Township)
From this location look for Station Avenue and signs for the Expo Center. Read more about it HERE. We hope to see you on September 14th!!
Set Destination Time for September 14th, 2013 8:00PM!
The Regal Cinemas 24 theater next to the Oaks Expo Center has organized a special treat to coincide with the date of Retro Con 2013: A post-convention showing of the original Back to the Future!
The theater is located about a half-mile from the convention center at 180 Mill Road in Oaks, PA. The convention ends at 5pm, and this special showing will happen around 8pm (exact time to be determined soon). This will give everyone a chance to grab some dinner and rest up before the fun continues!
Standard movie rates are in effect and you will pay at the theater ticket booth just like a regular movie. The cost is $11.50 for adults, $8.50 for children 12 and under. This showing is open to everyone, whether you're attending Retro Con or not, so feel free to spread the word to anyone that may be interested!
Our friends Tom and Amy Silknitter have also kindly offered to bring their DeLorean time machine replica to this event! It will be roped off in front of the theater for attendees to look at.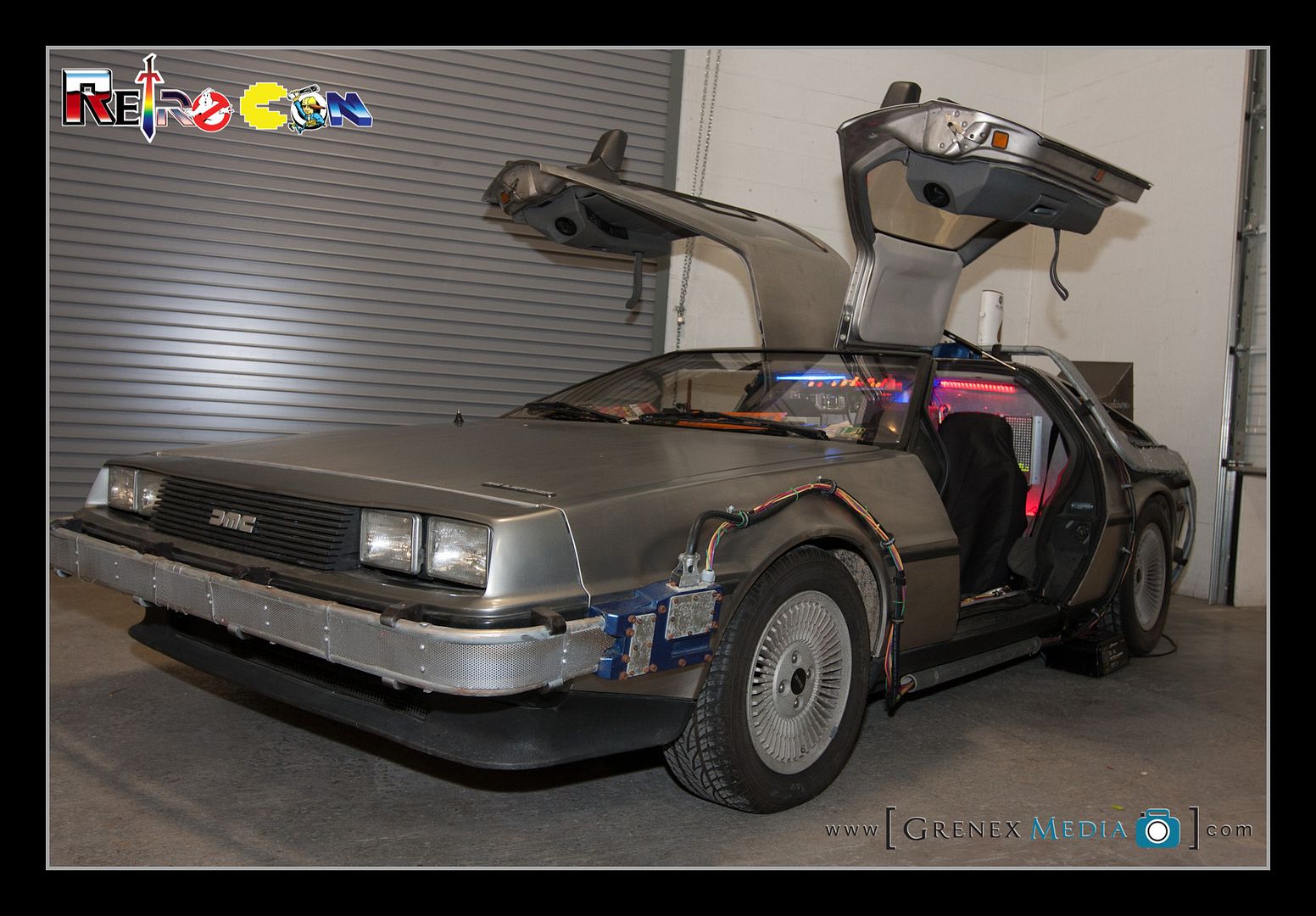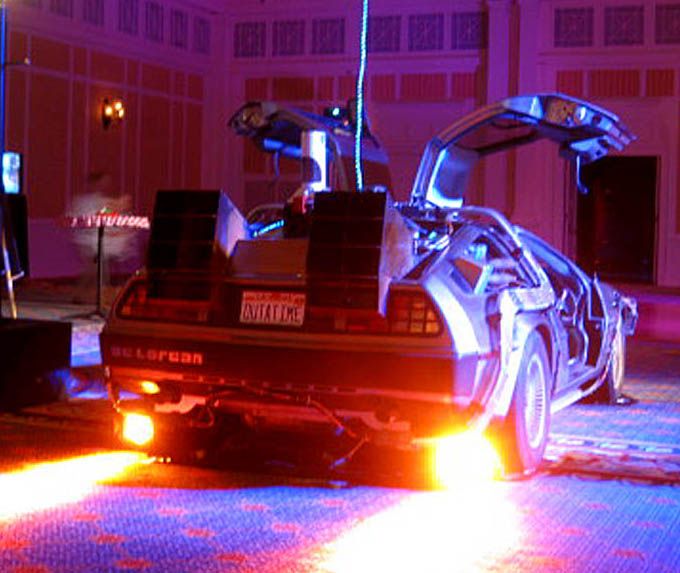 There's also a very good chance that Mayor "Goldie" Wilson himself, Don Fullilove, will be in attendance for this showing!!
Regal Cinemas will have a table in the lobby at Retro Con in case you have any further questions about this event. We'll see you in the future!
You were BORN to wear this stuff…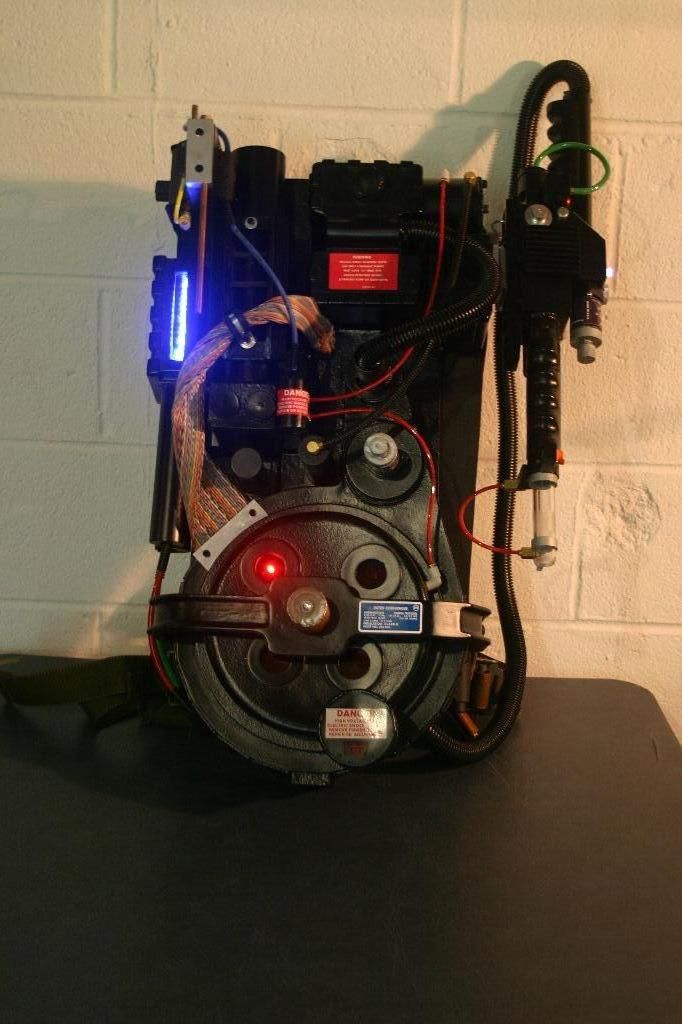 Our friend Jack has just sent us word that the Ghostbusters Proton Pack replica prop we announced as our main raffle prize for the show is NOW FINISHED!! These are shots of the actual prop up for grabs…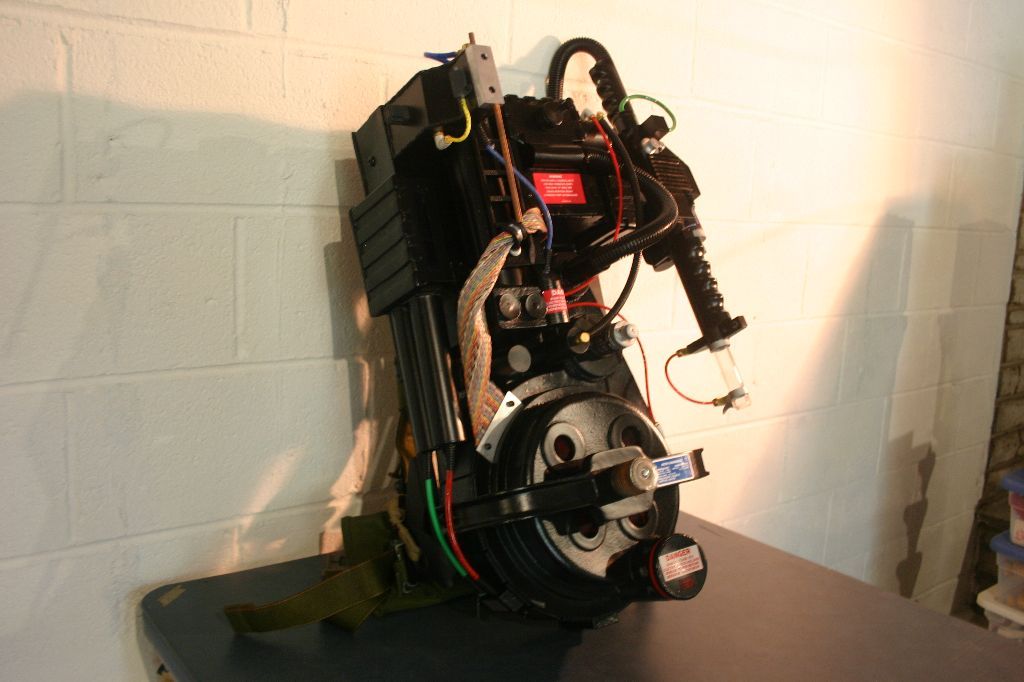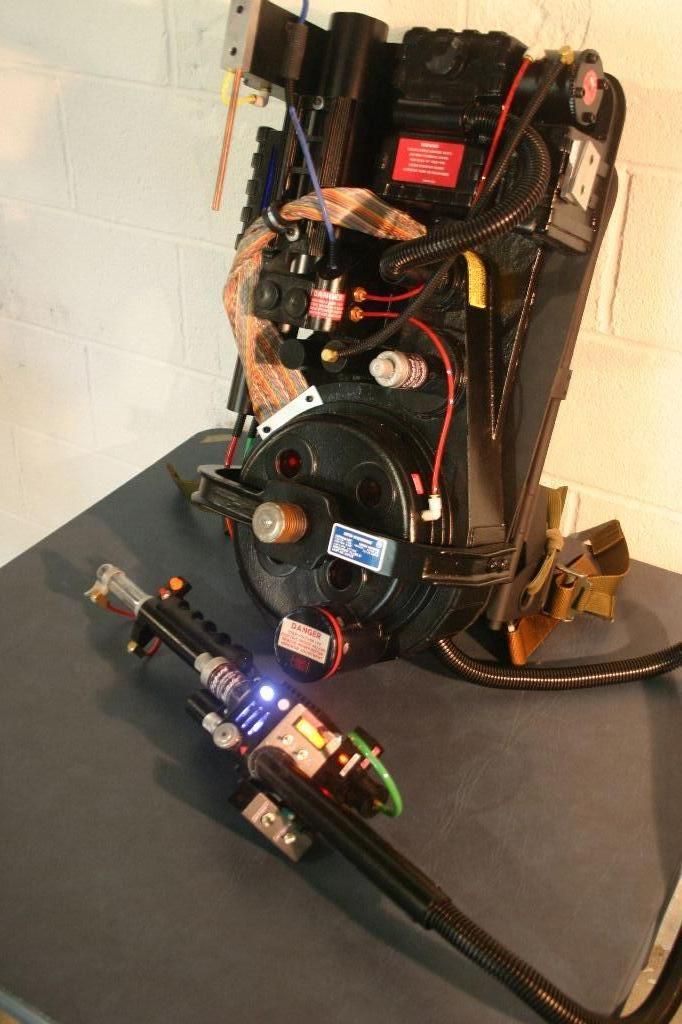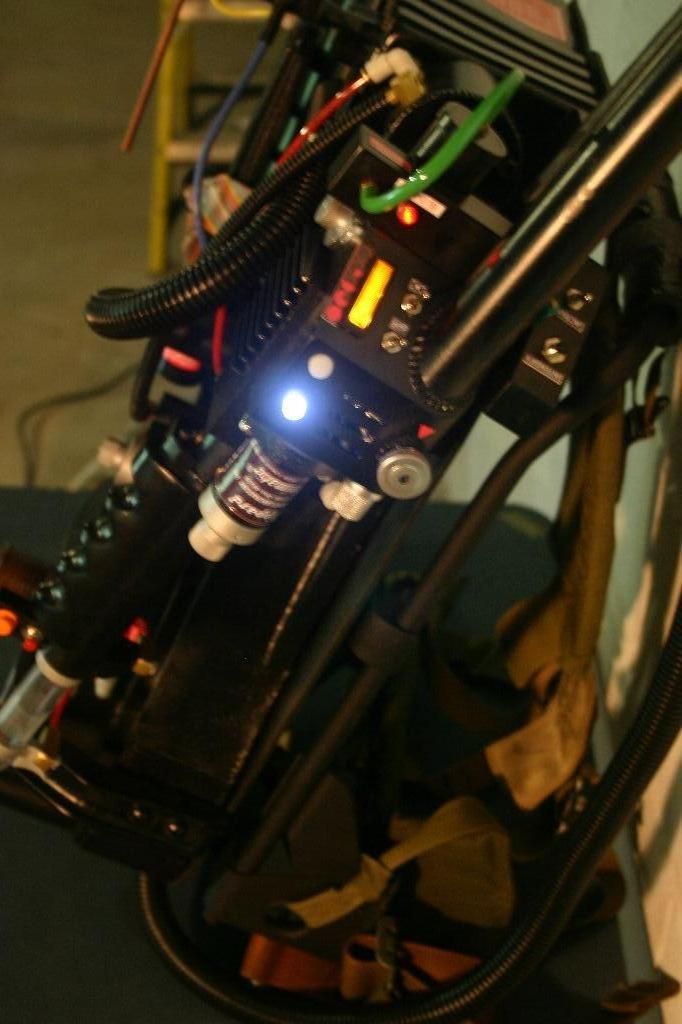 The pack does not include sound effects, but features full sequencing lights, removable particle thrower/neutrona wand, and everything you need to wear it out (and show people how you do things downtown)! The base shell is made of heavy-duty fiberglass, with the rest being created with a mix of metal, resin, styrene, and more. It is full scale and highly accurate to its movie counterpart! The weight is estimated at 18 pounds.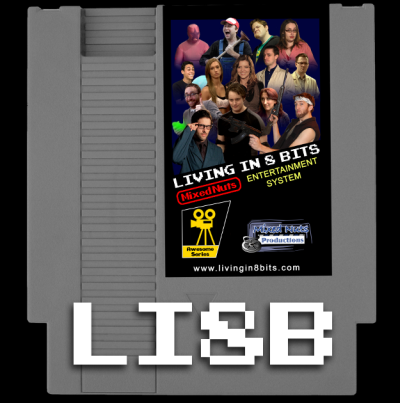 We are pleased to have the Living 8 Bits crew back for Retro Con 2013! Created by Mixed Nuts Productions, a group of lifelong Nintendo NES fans, they have transformed their love for the system and era by creating a web series based around it.


Their skits have been featured on ScrewAttack, RetrowareTV, Cinevore, Cinemassacre, Gamester81, and even nominated for a Philly Geek Award. They will have a table at the show and will hopefully be filming around the show floor. Check out their great highlights video from Retro Con 2012 (and subscribe to their youtube channel) HERE!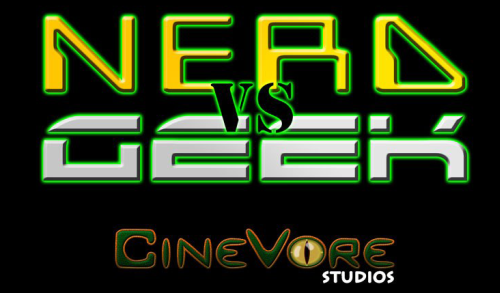 And this year they are teaming up with writers and cast members from Cinevore's Nerd vs Geek web series to host a panel at the show titled "Filmmaking for Pennies with Living in 8 Bits & Nerd vs Geek"!
"With the onslaught of web series and online video over the past 5 years, independent filmmakers have been able to reach audiences like never before. Producing a quality web series can be a daunting task for those just starting out. Mixed Nuts Productions and Cinevore Studios have been mastering the art affectionately known as 'no budget filmmaking,' producing high quality products at minimal costs with series like Living in 8 Bits, Nerd vs Geek, and OverAnalyzers. This panel is a chance to meet the minds behind these series and pick their brains about how to produce a a series with high quality talent and production value by pulling resources, cashing in favors, and working with a passion."
Headed by Michael Licisyn, Matt Conant, and Stephanie Yuhas Conant, the panel is scheduled for 12:15pm to 1pm. So take a break from shopping and mingling to check it out!! =)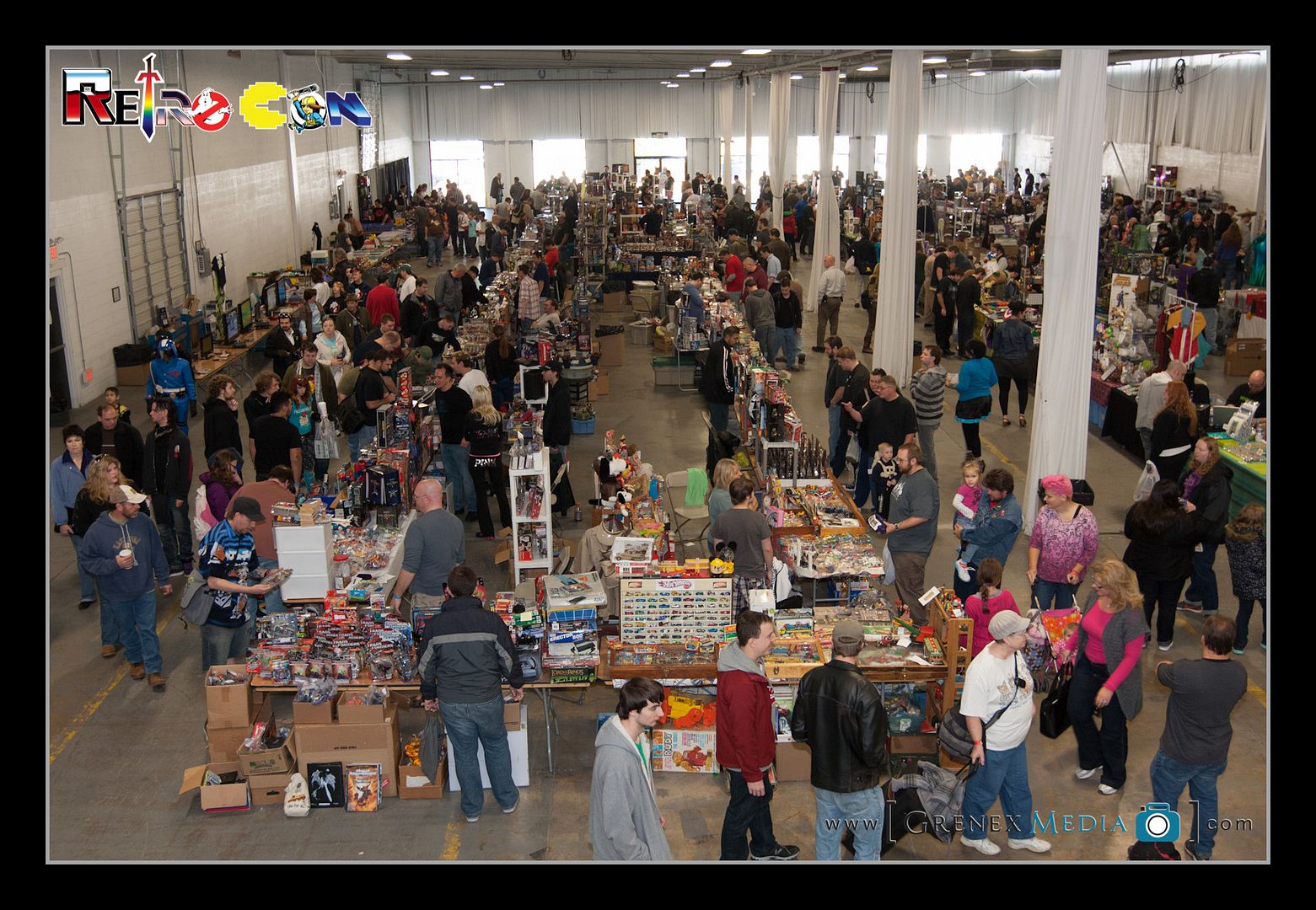 With 7 weeks to spare, we have sold all 150 vendor spots for our 2013! We have a very nice mix of action figures, memorabilia, video games, 2-D art, 3-D art, and a whole lot more. Come out in September to see it all!!
If you missed out on getting a spot and would like to be put on a Reserve List in case a spot gets freed up, feel free to contact us at: Screamers@retroscreamers.com
Thanks!!