CONTACT US Email: Screamers@retroscreamers.com
Find Us On Facebook: www.facebook.com/RetroCons
We have Larry Kenney coming back for our 2014 show, and now we are pleased to announce the return of another ThunderCats favorite:
Voice actor Peter Newman!
Peter is perhaps most remembered for giving voice and personality to the ThunderCats' resident scientist and architect Tygra! Second in command of the ThunderCats team, Tygra was also the designer of many of the structures on Third Earth, including the Cat's Lair and the Tower of Omens! His weapon of choice was a whip-like bolas, and he had the ability of limited invisibility as well as telepathy.

Peter also voiced other prominent characters on the show, including…
                                          Wilykat
Monkian
                                               and Ben Gali!
They're back! For fans that buy an autograph from voice actor Larry Kenney at Retro Con 2014, you'll receive a lenticular Thundercats Lion-o ring still sealed in package! These were originally  part of a Burger King fun meal promotion from 1985. Available while supplies last!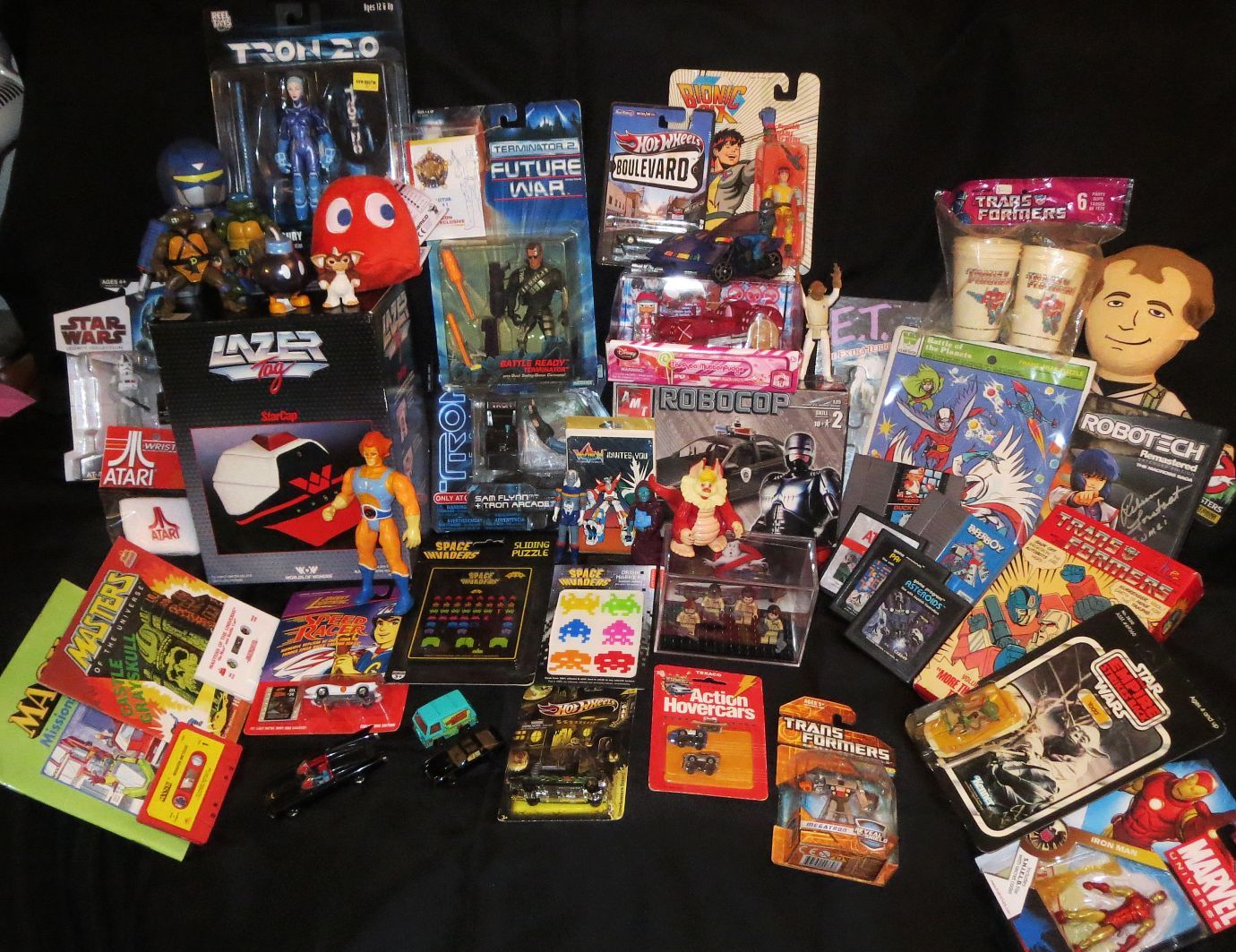 We've once again combed the far reaches of our attic to find prizes for the second-annual Retro Con trivia contest!! We've got a good mix of both new and retro items, with more on the way.
Hosted once again by our good friend Mike Breaux of The Breaux Show, the contest will be held in the panel room at the convention (start time and duration to be determined). But this year we decided to include a few costumed characters to help Mike out!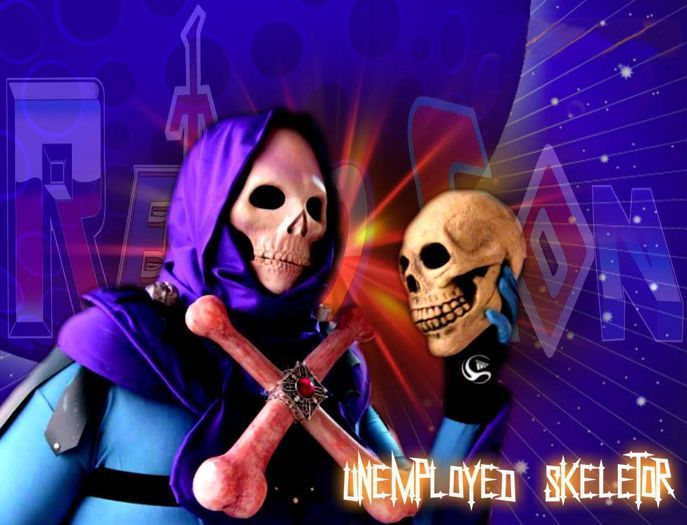 Our friend Kevin Conn as Unemployed Skeletor!
And our friend Robert Franzese as Peter Griffin!
There are no age restrictions, anyone can watch and play! We will reveal each item one at a time, then ask a trivia question related to it, after which we will randomly select a person in the audience that has their hand raised to answer. If they get it right, they win the prize on the spot. If not, we ask a different audience member. Wet, lather, rinse, repeat. It's very free and open!
So stop by and test your knowledge of all things geek!
Retro Con is pleased to announce the return of fan-favorite James Rolfe, aka the Angry Video Game Nerd, to the show this year!
James is best known for his hilarious reviews of classic video games as the character 'The Angry Video Game Nerd', which mix together insightful commentary, over-the-top language, physical comedy, and various theatrical elements. He's also made videos reviewing retro movies, toys, board games, and much more. He's currently deep into editing a feature-length movie based around his AVGN character!
Check out he and his team's huge body of work over at Cinemassacre.com!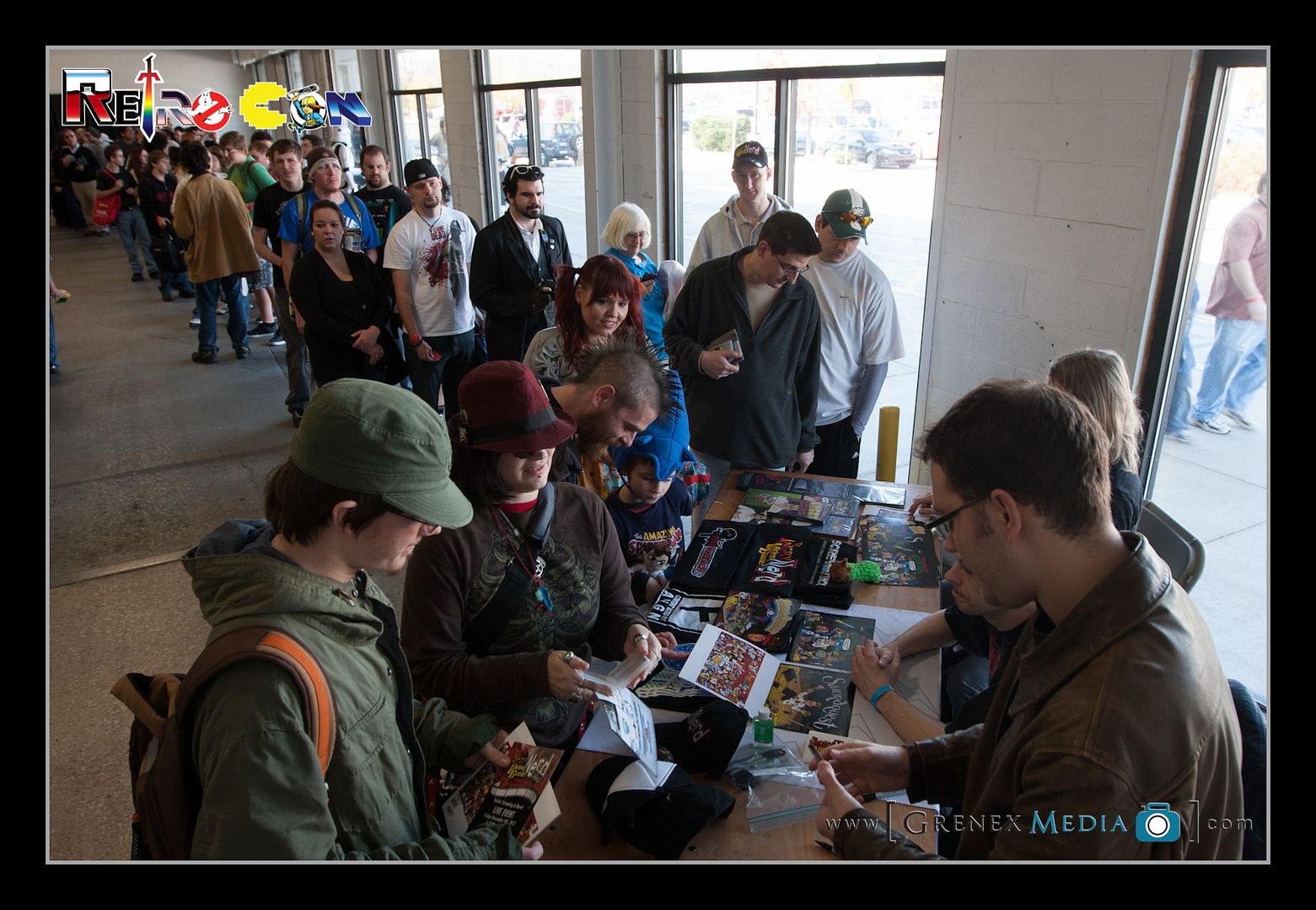 James will be signing for a few hours on Sunday September 28th at the show (times to be determined later). He may also have a special treat for  his fans, so stay tuned!
Like last year, we will be holding a special event for those that get into town for the show early: A before party at Arnold's Family Fun Center! The time will be Friday evening (September 26th) from 8pm to 10pm. Arnold's is located right next door to the Oaks Expo Center and features a multitude of fun attractions such as go-karts, bowling, skeeball, miniature golf, Laser Tag, and much more!
Dinner tickets can be bought HERE! The cost of the party will be $20 per person. This includes access to the buffet, drinks, and a raffle ticket. Only attendees that purchase the dinner ticket will be allowed in the party room, but anyone can enjoy the games in the showrooms. We are limiting the seating for this event to 75 people. You do NOT need to pre-register for Retro Con to buy a dinner ticket.
So get to Arnold's early to enjoy the games, then head to the party room at 8pm for food, mingling, raffles, and more! Some of our guests should be in attendance as well such as Morgan Lofting, Zack Hoffman, Chris Doohan, and Mark Bellomo. There will be a general buffet on hand which will include: pizza, salads, chicken, vegetables, desserts, soft drinks, and more. The event will be family-friendly, so please no alcohol at the party.
More retro sci-fi thrills, as Star Trek Continues warps in for Retro Con 2014!
We will be airing the 1st episode of the fan-produced and critically acclaimed show at the convention, along with additional shorts and more from the new series.

The Enterprise Continues its Journey…
The USS Enterprise's historic five-year mission continues with all new episodes of the original series. "Star Trek: Continues", a new Trek series, beams down with exciting adventures of the Federation's most heroic crew led by Captain James T. Kirk. The lighting and color of the highly accurate sets accentuate the equally detailed props and costumes, matching the original series that ran from 1966-69! With acting and stories that also replicate the original series, the adventures are sure to dazzle even the most die hard Trek fans. Witness now the untold morality plays that explore the final frontier and more importantly… the human condition. Fans of the original series will especially enjoy the pilot episode as a familiar guest star from the original series reprises his role in a sequel entitled "Pilgrim of Eternity".
For more information on this wonderful series: www.startrekcontinues.com
Follow Star Trek Continues on Facebook!
"Back home, we call him 'the miracle worker'." Star Trek Continues' Montgomery Scott, a.k.a Chris Doohan, to join us at Retro Con!
Chris is no stranger to Star Trek. As a child, he spent time on the sets of the original series with his dad, James "Scotty" Doohan. At 19 years old, Chris was asked to be in the first Star Trek movie, Star Trek: The Motion Picture, which was only the beginning of several appearances on that beloved ship. His most recent trek movie role put him in the transporter room of the newest Star Trek installment, "Star Trek Into Darkness", which followed his role in J. J. Abrams' "Star Trek" in 2009 when he shared the screen with the new Scotty, Simon Pegg.
Chris has also played several character voice-overs for the Starship Farragut animated episodes, including that of the iconic engineer himself. Chris is currently playing "Scotty" in the critically acclaimed web series, Star Trek Continues!