CONTACT US Email: Screamers@retroscreamers.com
Find Us On Facebook: www.facebook.com/RetroCons
Hama is best known as writer of the Marvel Comics licensed series G.I. Joe, based on the Hasbro line of military action figures!
For those staying over night at the Hilton Garden Inn (Retro Con's Official Hotel) I plan to have a parts/trades night for the fans! For those that have never been to one, you basically get a chance to trade and sell your extra toys to fellow fans.
I plan to have some goodies myself for sell!
The time will be set after the before party Friday evening from 1o:15pm to possible 11:15pm, although it may run over a bit. Location will be posted the day of, in the hotel lobby!
Lets make it a fun night of fan fellowship and lots of retro goodies!
The Finest is a GI:JOE fan based costuming club. Our intent is to
celebrate the GI:JOE universe using costumes and props, specifically
canon GI:JOE and Cobra characters based on official movies, books,
comics, and games. The Finest' aims are to celebrate the GI:JOE
cartoons, books, comics, and video games through the wearing of
costumes and to promote the quality of improvement and creativity in
costumes and props. The clubs secondary intent is to promote
interaction with charity organizations and the betterment of the
community through volunteer work.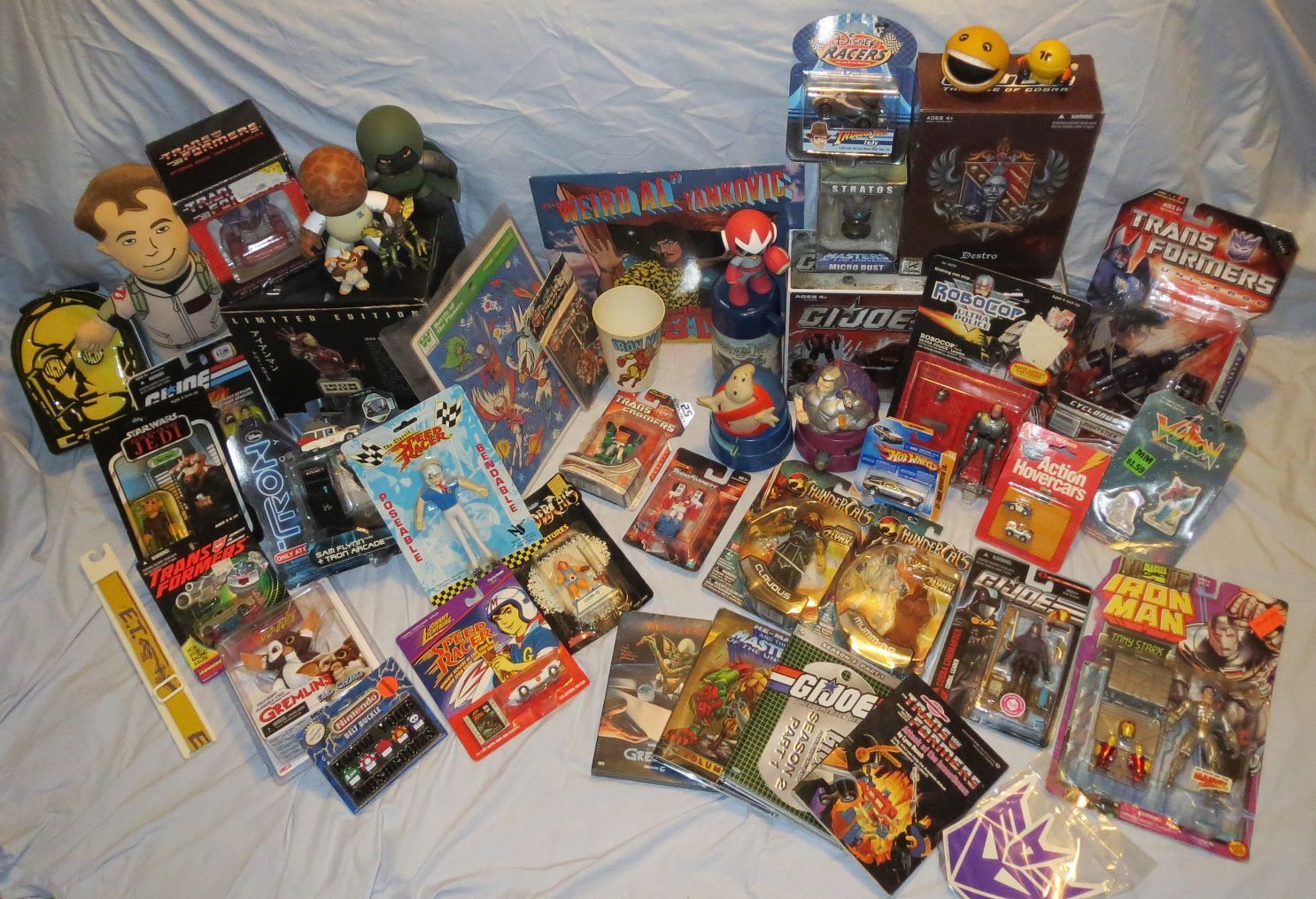 We've combed the far reaches of our attic to find items for our first ever trivia contest!! We've got a good mix of both new and retro items, with more on the way. Hosted by our good friend Mike Breaux of The Breaux Show, the contest will be held in the panel room at the convention (start time and duration to be determined). There are no age restrictions, anyone can watch and play! We will reveal each item one at a time, then ask a trivia question related to it. After which we will randomly select a person in the audience that has their hand raised to answer. If they get it right, they win the prize right on the spot. It's very free and open, so stop by and test your knowledge of all things geek!
Retro Con 2013 costume contest!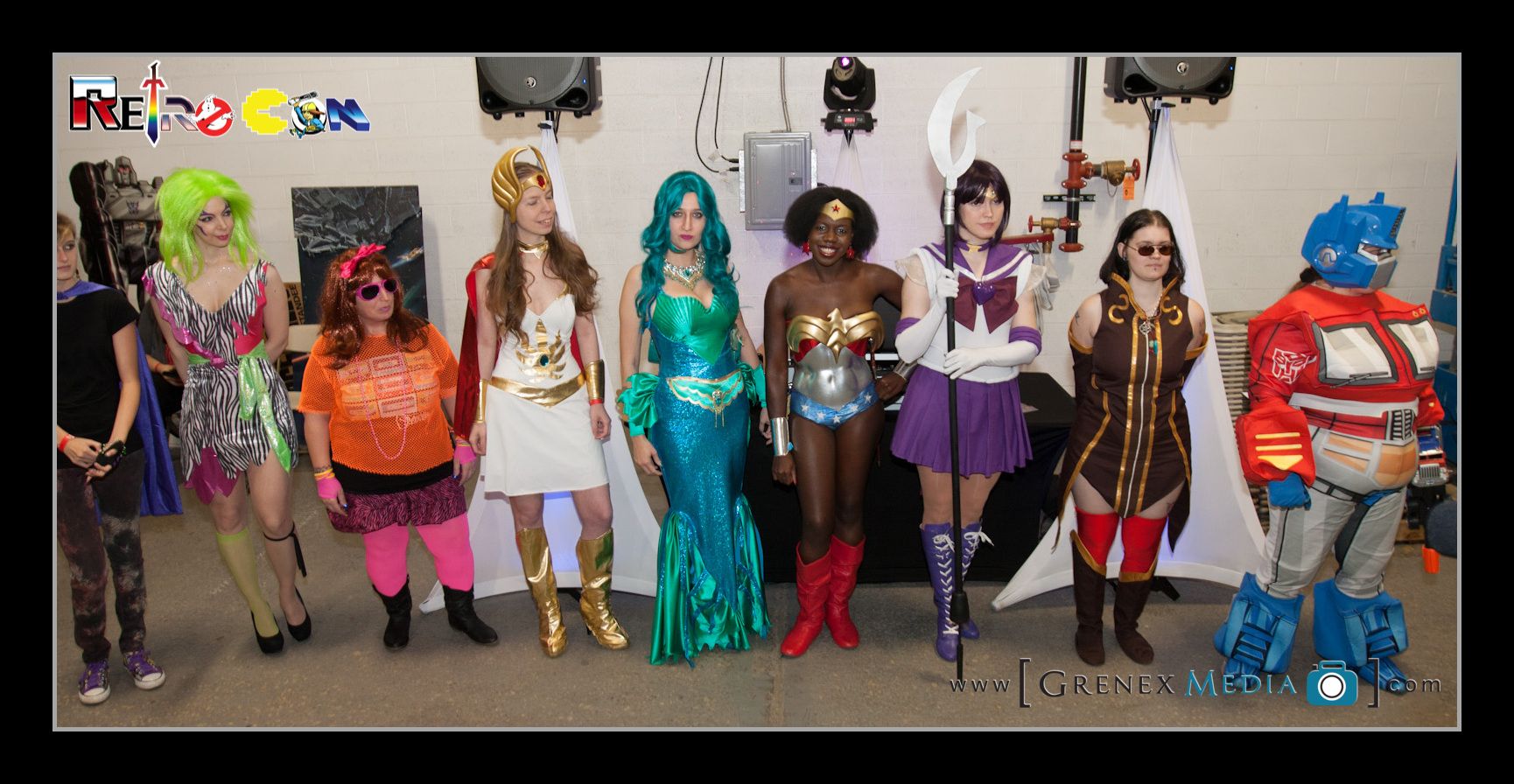 Like last year, adults fans will have a chance at win three prizes!
Join us Friday September 13th for a before party at Arnold's Family Fun Center! Space is limited and only those that buy their tickets in advance are invited!
There will be a dinner buffet that will cost $10.50 per person (you must pay in advance). If you don't plan to eat though, there is no charge to enter the party as long as you are on our pre-registrant list.
There will be a General Menu which includes: pizza, salads, vegetables, desserts, etc. The event will be child friendly, so please no alcohol at the party.
Time 8pm to 10pm
Along with all the food and cartoon fun, you can also buy gaming cards to play video games, laser tag, Go Karts and much much more!
With limited space buy your tickets now!
To pay for your dinners in advance contact me at: Screamers@retroscreamers.com
For you Lego and Ghostbusters fans out there, you'll love this door prize! It's a custom made Lego Ecto-1 car! A big thanks to Austin Welch of geewunner.com, the designer of this wonderful toy!