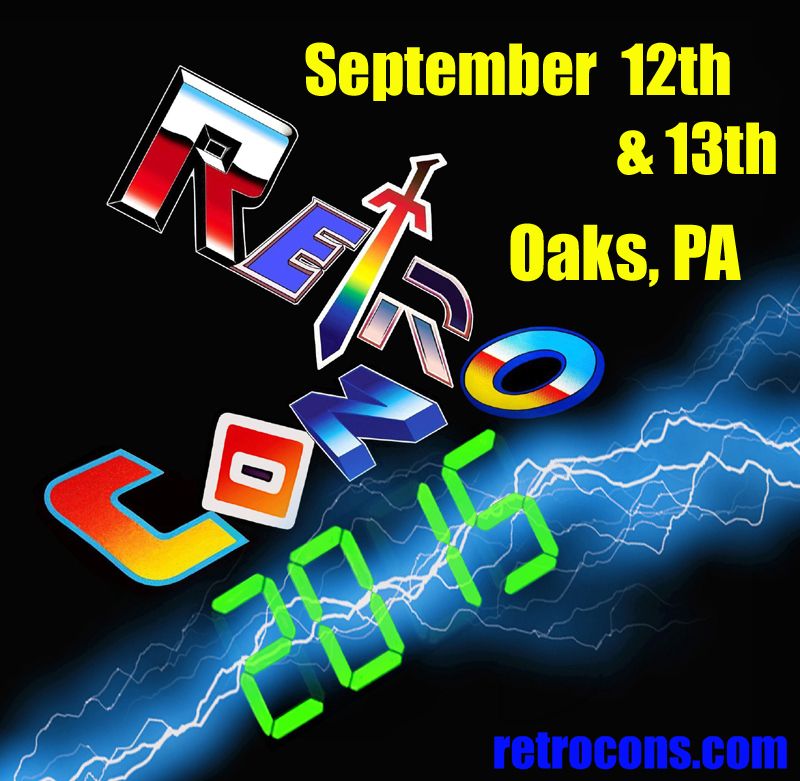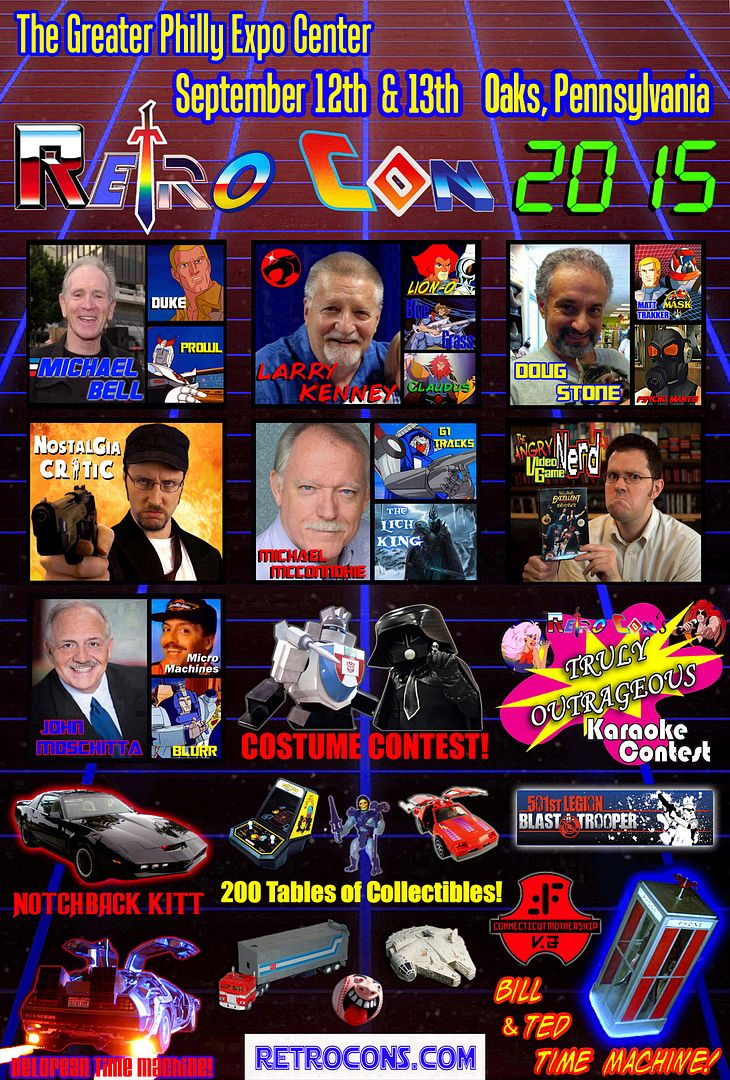 CONTACT US Email: screamers@retroscreamers.com
Find Us On Facebook: www.facebook.com/RetroCons
Our Official 2015 Facebook Event Page: https://www.facebook.com/events/383623975122037/
In a rare convention appearance, we are pleased to announce that John Moschitta will be attending our 2015 show!
"America's Favorite Fast Talker," John has performed for eight US Presidents, recorded over 750 commercials (including his famous Federal Express ads), starred in four network television series, was featured in over a dozen movies, appeared on over 1,000 talk shows, released two best-selling audio books, and worked for over 500 corporations. He can most recently be heard on the animated series Adventure Time, Family Guy, and Robot Chicken!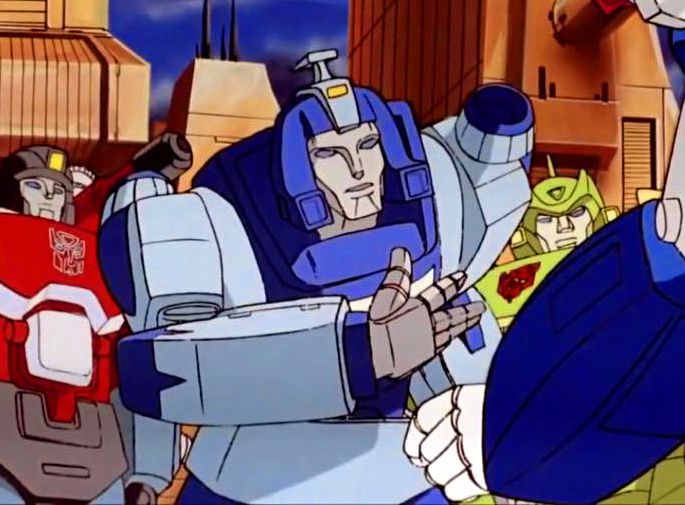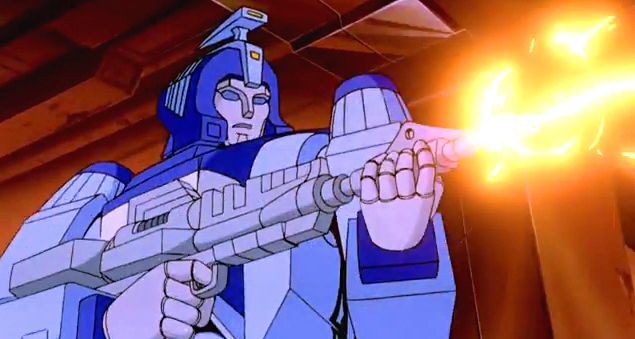 "We've got Decepticons at the gates, Decepticons in the air, Decepticons outside the walls! Decepticons, Decepticons, Decepticons! If we beat them off the walls, they're still in the air. If we shoot them out of the air, they're still at the gate. So where does that leave us? Nowhere, that's where!"
Transformers fans will of course remember John as voice of the kinetic fast-talking Autobot Blurr on the original Transformers cartoon series! Introduced in Transformers: The Movie (1986), the character continued into season 3 as a regular on the show. Though a capable and dedicated Autobot, Blurr's effectiveness would sometimes be hampered by his incessant chatter. He was also extremely proud of his hyper speed abilities, and disappointed when he missed the opportunity to show them off.
 "Personnel approved! Assemble Mobile Armored Strike Kommand!"
This September will mark the 30th anniversary of the M.A.S.K. cartoon and toy line, and we are pleased to announce MASK voice actor Doug Stone as guest for our 2015 show!
Doug has been in the voice-over business for almost 35 years as an actor, writer, director, producer, and more. He has done voice work in over 1,500 projects, ranging from video games to TV shows and films, original animation, anime, commercials, etc. He has running characters in such anime as Dynasty Warriors, Blaze Blue, Kill La Kill, and recently co-starred in the original animated film, "The Magic House."
But his most prolific role is that of stalwart leader Matt Trakker from the classic 80's cartoon series M.A.S.K.! Trakker piloted the flying gull-wing Camaro known as the 'Thunderhawk', and his Spectrum mask had a seemingly endless array of abilities.

 
MASK stood for Mobile Armored Strike Kommand. It was a secret task force that used specialized masks and transforming vehicles to suppress a criminal organization known as VENOM (Vicious Evil Network Of Mayhem). It was an imaginative, wholesome, and fun action cartoon by DiC Studios, as well as a slick toy line by Kenner!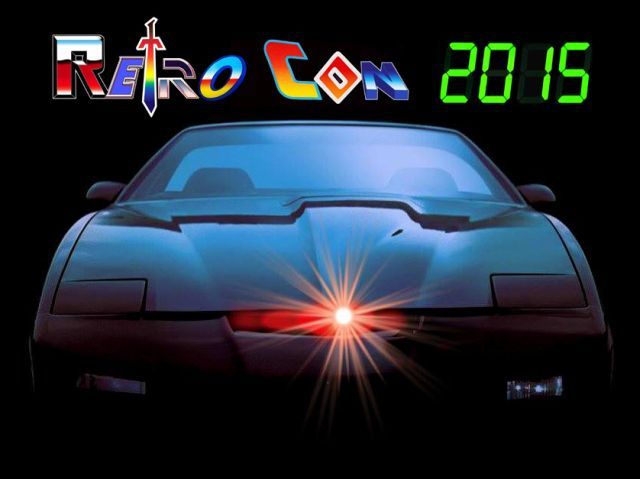 Knight Rider creator Glen A. Larson may no longer be with us, but his legacy will live on. Notchback KITT will be on the show floor at Retro Con 2015!
Features include a show-accurate dash and steering column, oil slick (black water), front CO2 sprayer, simulated rocket launcher, jet turbine sound system, sequencing front scan bar, and even the talking voice of KITT himself!
A huge thanks to Joe Fiduccia for agreeing to bring his remarkable car to the show to give fans the opportunity to get pictures with and inside!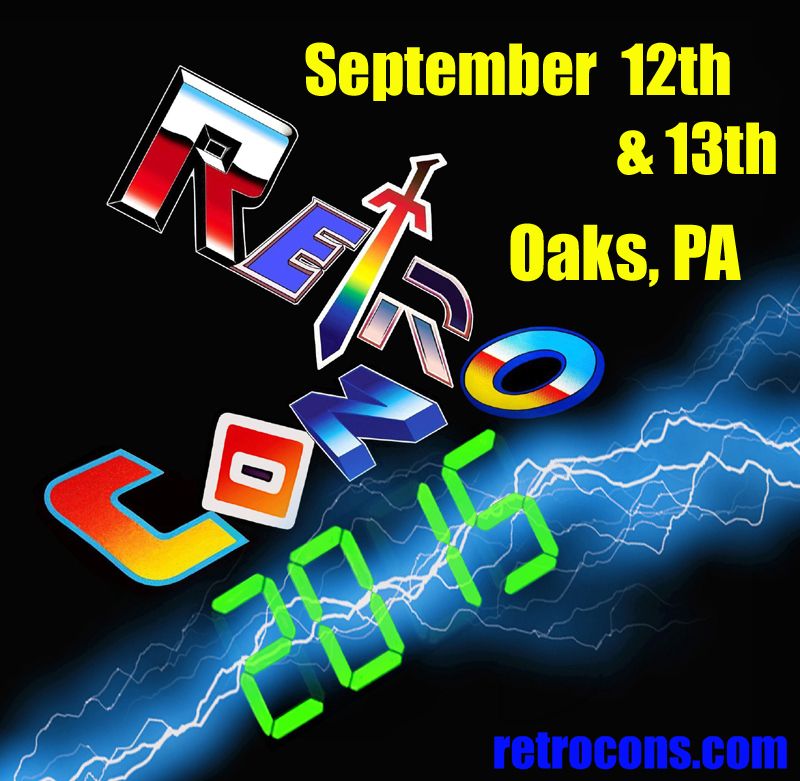 We are happy to announce the dates for our 2015 show:
September 12th & 13th, 2015 at The Greater Philadelphia Expo Center in Oaks, PA!
We will be in Hall C once again, giving us 54,000 square feet to fill with collectible toys, video games, art, costumes, and a whole lot more!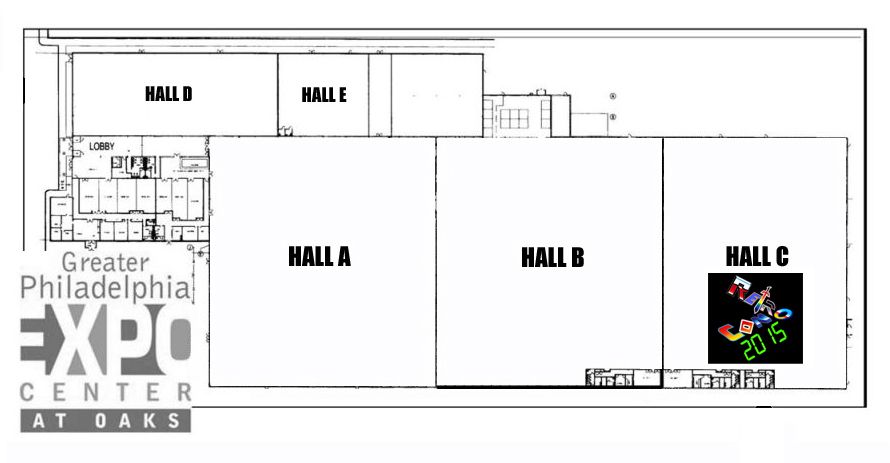 We're still working on ticket pricing for the show, but vendor spots are already available! Click on the Vendor tab at the top of the page for details on how you can reserve a spot at the show.
More show announcements will be coming in the near future, so keep watching!!
A huge THANK YOU to everyone that attended Retro Con 2014!! As always, we were extremely impressed by all the amazing and unique costumes we saw throughout the weekend, and we were equally impressed with the wide range of collectibles and displays the exhibitors brought with them!
We apologize that our first raffle session was so delayed due to a malfunction with the PA system, but overall the show ran very smoothly. A special thanks to all of our volunteers for helping us run the show, we could not have done it without your dedication!
Stay tuned, we will be posting pictures from the show soon! Thanks again to you all!!
-Tony and Rose
Saturday September 27th, 2014
8:00am: Preregistrant Check-in
9:00am: Show Opens
10:30am to 11:45am: Panel- Chris Doohan/Star Trek Continues screening (Panel Area)
12:00pm: Raffle Session 1
                        -Star Trek 12″ Kirk and Picard figures
-Pac-Man Fleece/Alien PEZ dispenser
-Matty Ghostbusters 12″ Venkman and Zeddemore figures
12:15pm to 1:00pm: Panel- 'Intro to Prop Making' with T.J. Becker and Jack Doud (Panel Area)
1:00pm to 2:00pm: Costume Contest! Kids, followed by Adults. (Panel Area) Full details HERE.

2:00pm to 2:45pm: Panel- Joel Hodgson (Panel Area)
3:00pm: Raffle Session 2
                      -Matty Ghostbusters PKE Meter
-20″ Yarn Optimus Prime figure
-Transformers Generations Metroplex
3:15pm to 4:15pm: Panel- 'Cult Video and TV' with Mr. Lobo (Panel Area)
5:00pm: Show Closes
——————————————————————————————————————————-
Sunday September 28th, 2014
9:00am: Show Opens
10:30am to 11:15am: Trivia Contest! Hosted by the Breaux Show, Unemployed Skeletor, and the Real Life Peter Griffin! (Panel Area) Full details HERE.

11:15am to 12:00pm: 'Introduction to Costuming… on a Budget!' with Connie Smeriglio and Krystal Calarese (Panel Area)
12:00pm: Raffle Session 1
-Cobra Troopers Lot
-Voltron USB Flash Drive
-Lego Ghostbusters Ecto-1 set
12:15pm to 1:00pm: Panel- ThunderCats with Larry Kenney, Peter Newman, and Gerrianne Raphael (Panel Area)
1:15pm to 2:00pm: Panel- GI Joe with Sgt Slaughter, Zack Hoffman, and Morgan Lofting (Panel Area)
2:00pm: Raffle Session 2
-GI Joe Con 2013 Night Force box set
-Super Nintendo
-Diamond Select Flux Capacitor
2:15pm to 3:00pm: Panel- 'Indie Filmmaking on a Shoestring' with Cinevore (Panel Area)
4:00pm: Show Closes
——————————————————————————————————————————-
Post Show Sunday
4:30pm: James Rolfe Q&A/AVGN movie screening at Arnold's Family Fun Center. Full details HERE.
We welcome back horror host Mr. Lobo to the show this year, and he and his team will be hosting an entertaining panel at 3:30 on Saturday spotlighting the connection between cult cinema and pop culture!
The CULT MOVIE SUMMIT II Panel Theme is CULT TV AND VIDEO and will feature series like Dr. Who, Star Trek, Twilight Zone, V, Thundercats, Pee-Wee's Playhouse, Max Headroom, Twin Peaks, Alf, Elvira's Movie Macabre, and Mystery Science Theater as well as VHS wonders like The Star Wars Holiday Special, Halloween III, Hardware Wars, Hitchhikers Guide to the Galaxy, Toxic Avenger, Terrorvision, and the films of Ed Wood…
This panel will focus on how many cult obsessions are fueled by the small screen…and the trend of collecting videos!
His Special Guests will be HEATHER BUCKLEY of FANGORIA magazine and NEWT WALLEN of MIDNIGHT SHOW!