Guests
Guests for our 2015 show !
_ _ _
John Moschitta, Jr.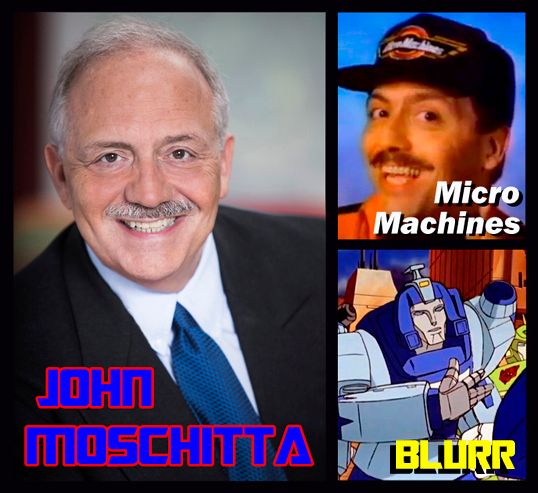 "America's Favorite Fast Talker," John has recorded over 750 commercials, was featured in over a dozen movies, appeared on over 1,000 talk shows, and released two best-selling audio books. In the retro realm he is best known for being the "Micro Machines Man" in commercials for the popular Galoob toy line, as well as voicing Blurr on the G1 Transformers cartoon and movie!
_ _ _
Voice Actor Doug Stone
Doug Stone has been in the voice-over business for almost 35 years as an actor, writer, director, and producer. He is probably best known for playing Matt Trakker on the 80's action cartoon M.A.S.K.. He also provided the voice for Psycho Mantis in the Metal Gear Solid series!

_ _ _
Voice Actor Larry Kenney

A veteran in the world of radio and voice acting for over 40 years, Larry is best known as voice of Lion-O, the heroic leader of the ThunderCats! Other notable characters he's voiced include Bluegrass on SilverHawks, Cocoa Puffs Sonny, and Count Chocula. He can also be heard currently on the mega-popular commercials for Skittles!
_ _ _
Author Mark Bellomo
Horror Host Mr. Lobo
"They're not bad movies- just misunderstood."
Shrouded in mystique, this innovative producer and host has presided over the nationally syndicated late-night TV show CINEMA INSOMNIA for over 13 years. More recently, The show has found a new audience on connected television via ZOM-BEE TV.
_ _ _
MORE GUESTS TO COME!