Guests
Guests for our 2015 show !
All of our cartoon voice actor guests this year will sign your brought-in merchandise for FREE! (please limit to two items per guest). Photos on your own camera are also complimentary!
James Rolfe and Doug Walker will also sign your items and offer photo ops at the show at no charge!

Otherwise autographs and pictures are included with purchase at a guest's table. Print, DVD, book, etc. 
Unless stated otherwise, all guests are scheduled to appear both Saturday and Sunday!
_ _ _
Voice Actor Michael Bell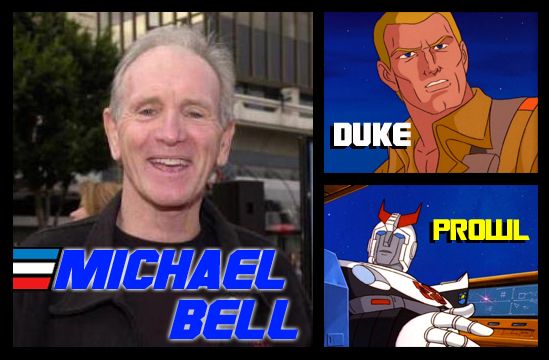 With nearly 60 years of professional acting experience, Michael is a true legend in the industry! He is best known for voicing such popular characters as Duke on GI Joe, Prowl on Transformers, Zan and Gleek on the Super Friends, and Lance on Voltron: Defender of the Universe!

_ _ _
John Moschitta, Jr.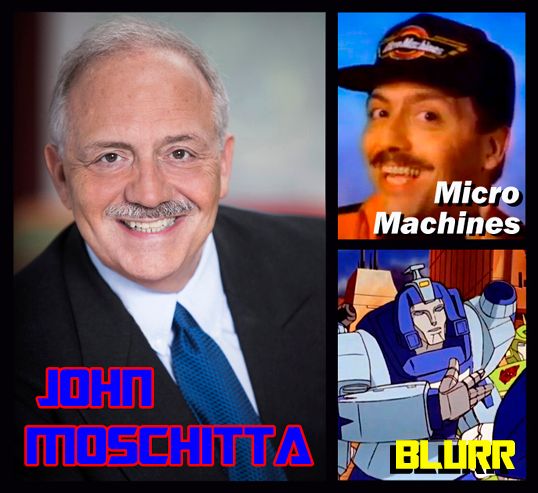 "America's Favorite Fast Talker," John has recorded over 750 commercials, was featured in over a dozen movies, appeared on over 1,000 talk shows, and released two best-selling audio books. In the retro realm he is best known for being the "Micro Machines Man" in commercials for the popular Galoob toy line, as well as voicing Blurr on the G1 Transformers cartoon and movie!
_ _ _
Voice Actor Michael McConnohie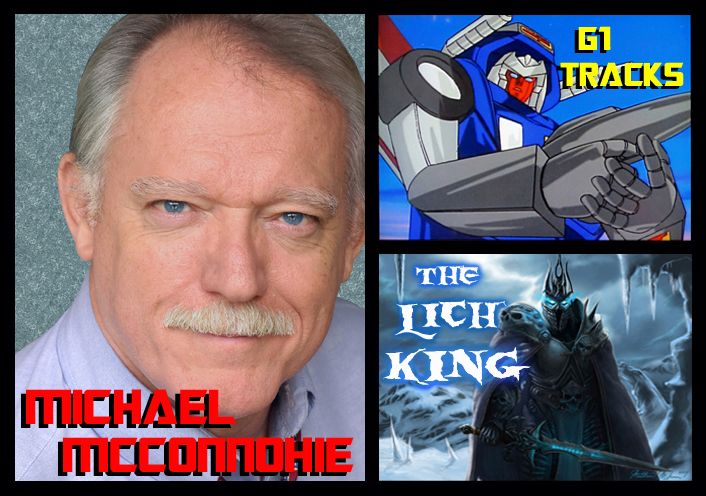 A veteran in the voice acting industry for over 30 years, notable roles of Michael include Tracks and Cosmos in G1 Transformers, The Lich King and Kel'Thuzad in World of Warcraft, and Kano and Ermac in recent installments of the Mortal Kombat series!

_ _ _
Voice Actor Doug Stone
Doug Stone has been in the voice-over business for almost 35 years as an actor, writer, director, and producer. He is probably best known for playing Matt Trakker on the 80's action cartoon M.A.S.K.. He also provided the voice for Psycho Mantis in the Metal Gear Solid series!

_ _ _
Voice Actor Larry Kenney
**APPEARING SATURDAY ONLY**
A veteran in the world of radio and voice acting for over 40 years, Larry is best known as voice of Lion-O, the heroic leader of the ThunderCats! Other notable characters he's voiced include Bluegrass on SilverHawks, Cocoa Puffs Sonny, and Count Chocula. He can also be heard currently on the mega-popular commercials for Skittles!
_ _ _
Puppeteer & Director Jim Martin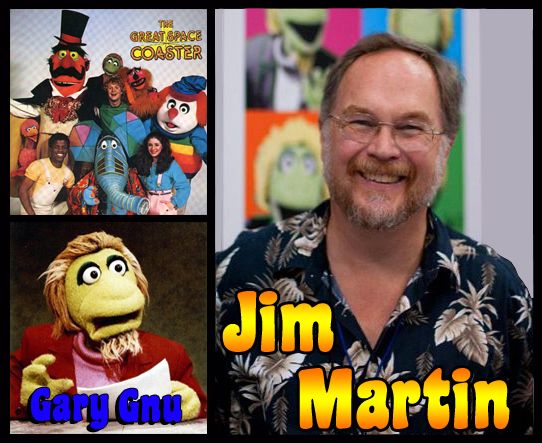 With a career spanning more than 30 years, Jim has performed on such acclaimed series as "Captain Kangaroo", "The Puzzle Place," Disney's "Bear In The Big Blue House," "Johnny And The Sprites", and "Sesame Street". Jim's biggest role in the retro realm is probably as puppeteer and voice of Gary Gnu on beloved 80's kids show The Great Space Coaster!

_ _ _
Author Caseen Gaines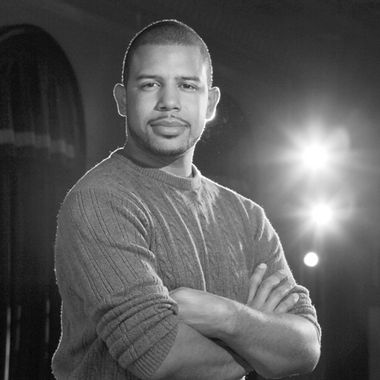 Caseen is author of the book We Don't Need Roads: The Making of the Back to the Future Trilogy, which was published this June to coincide with the 30th anniversary of the popular film franchise. He has also written other books on pop culture subjects, such as Inside Pee Wee's Playhouse, and A Christmas Story: Behind the Scenes of a Holiday Classic!
_ _ _
Horror Host Mr. Lobo
"They're not bad movies- just misunderstood."
Shrouded in mystique, this innovative producer and host has presided over the nationally syndicated late-night TV show CINEMA INSOMNIA for over 13 years. More recently, the show has found a new audience on connected television via ZOM-BEE TV. And Mr. Lobo's lately endeavor is a weekly podcast entitled Sleepless Knights with Mr. Lobo, which is set to debut on horrornews.net!

_ _ _
Eric "The Smoke" Moran

A Philly native and former US marine, Eric was a pro wrestler for companies like GLOW, ECW, & WEW, and has appeared on such tv shows as Heavy Sedation. He's worked as writer, director, producer, & actor in such projects as The Deep End, Legacy, & Trek Isolation, and was heavily featured in the Syfy's Heroes of Cosplay. His massive physique & cool demeanor have led him to be included in projects for Big City Comics, DC Comics as Freight Train, and George Perez's Sirens.
_ _ _
Doug Walker
Doug Walker is known for his video reviews as 'The Nostalgia Critic'. The show involves the title character looking back at movies and tv shows from the 80's and 90's, and pointing out why they may not be quite as classic as we remember them. You can check out his team's work over at Channel Awesome!
_ _ _
James Rolfe
**APPEARING SUNDAY ONLY**
– – – – – – – – – – – –
**Signing from 11am to 2pm**
James is best known for his hilarious reviews of classic video games as 'The Angry Video Game Nerd', which mix together insightful commentary, over-the-top language, physical comedy, and various theatrical elements. In addition he's made videos reviewing retro movies, toys, board games, and more. Check out his team's huge body of work over at Cinemassacre.com!
_ _ _
Cinevore Studios

Cinevore Studios is a Philadelphia-area production company that produces original scripted projects with a slant towards gamer and nerdy genres. They're best known for their work with Angry Video Game Nerd: The Movie, as well as the Mystery Science Theater 3000 Turkey Day Marathons. They produce geek-oriented shows such as Moot, Nerd vs. Geek, and Living in 8 Bits. The Cinevore gang (Stephanie Yuhas, Matt Conant, Michael Licisyn, & Sarah Braun) will be hosting a panel at the show entitled "Children of the '80s"!

_ _ _
John Broughton

John has been producing Star Trek fan films for over 10 years. He and the Farragut Films' team have helped foster many ST fan films, including the award-winning Starship Farragut, the critically acclaimed Star Trek Continues, Dreadought Dominion, Exeter Trek and the new Trek Isolation. In 2016, a new film will debut converging Starship Farragut & Trek Isolation into a new series called Farragut Forward. John has also made hundreds of high-quality, accurate uniforms from the original series of Star Trek used in the film & tv productions such as The Big Bang Theory, and he created Stan Lee's Star Trek uniform that is now part of Stan Lee's Mega Museum, a traveling exhibit at conventions.

_ _ _
**All Guests Subject to Cancellation**