Retro Con 2014!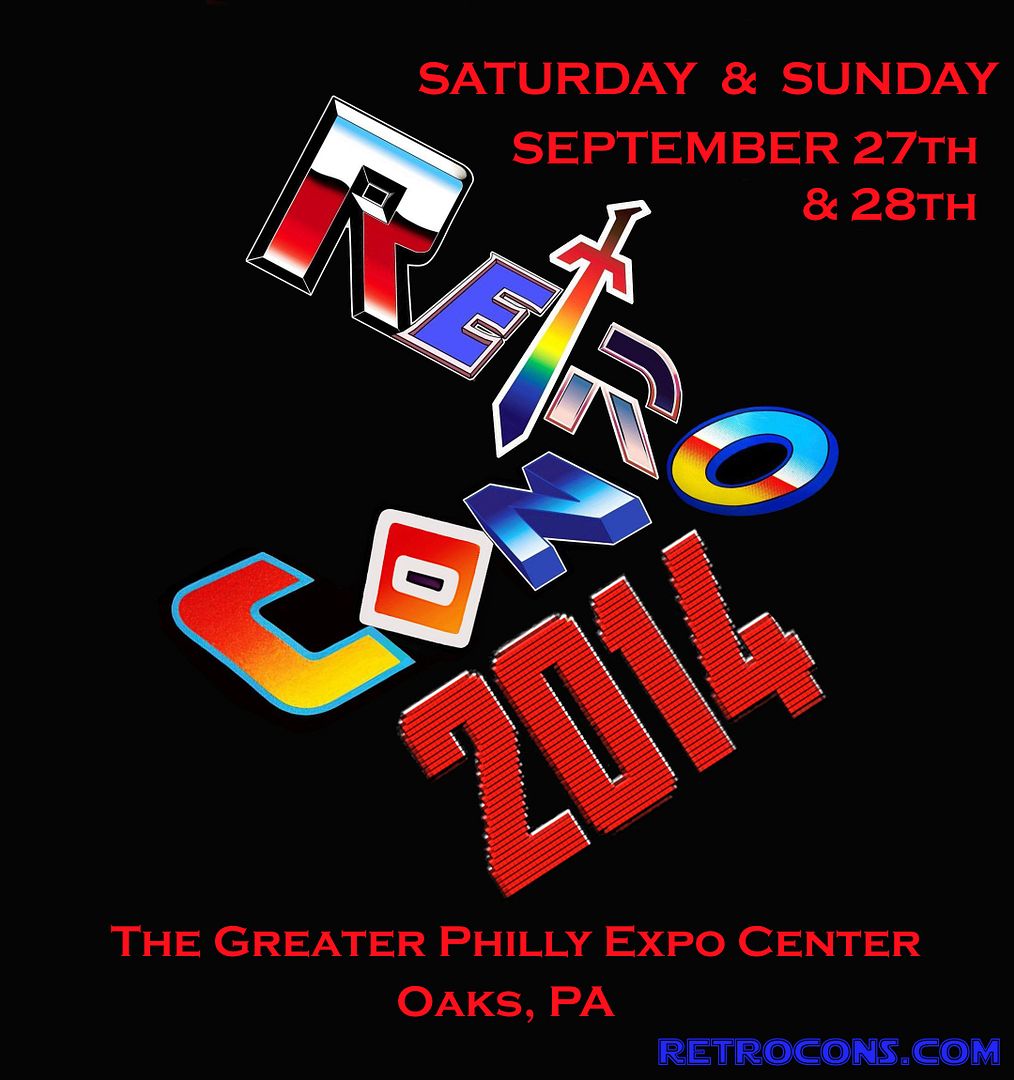 We are happy to announce the dates for our 2014 show:  Saturday & Sunday September 27th & 28th at The Greater Philadelphia Expo Center in Oaks, PA!
That's right, due to popular demand we are going to a two-day format! We'll be in the same expo center as our 2012 and 2013 shows, but we're changing over to Hall C. Last year we had about 34,000 square feet of space to work with… this coming year we will have 54,000 square feet to fill with toys, video games, art, costumes, and a whole lot more!
We're still working on ticket pricing for the show, but vendor spot are already available! Click on the Dealer tab at the the top of the page to see the details on how you can reserve a spot for the show.
More show announcements will be coming soon!