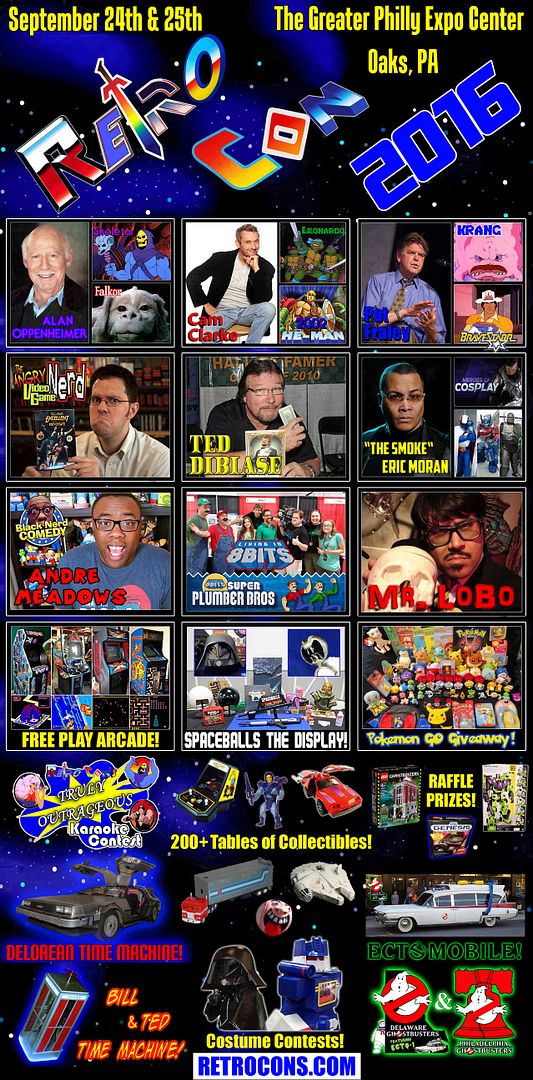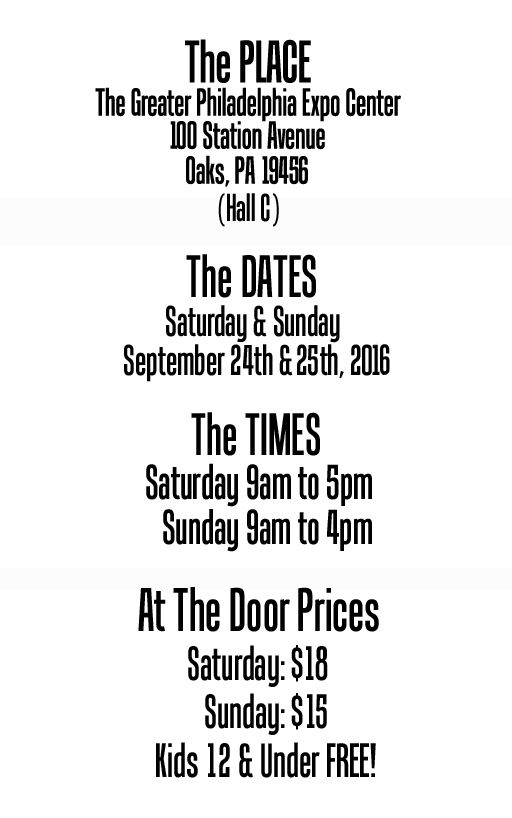 CONTACT US Email: screamers@retroscreamers.com
Find Us On Facebook: www.facebook.com/RetroCons
Our 2016 Facebook Event Page: https://www.facebook.com/events/872924266162204/
Due to professional commitments, comedian Michael Winslow has had to cancel his appearance at Retro Con 2016. We are very sorry for the inconvenience.
New Wave Comics & Collectibles has kindly agreed to host Magic Card tournaments all weekend at Retro Con!
New Wave Comics & Collectibles offers a fun & inclusive space for everyone to enjoy comic books & games, whether you're a n00b or Level V Geek!  Not sure where to start with comics?  Stop by for recommendations.  Know an awesome game you think they should be carrying?  Let them know!  New Wave Comics is an elitist-free zone — stop by & let your geek flag fly!
New Wave runs Friday Night Magic every Friday at 6:30. They also hold all pre-releases and game days for all new releases along with holding a casual 'game day' every Thursday at the shop.   During casual game day, people will play different formats of magic like; Commander, Standard, Modern, etc.  They always have tables open in the back for people to play any time!
New Wave will be hosting Magic games all weekend long at the show! Look for them in the back-left of the hall!!
We will be hosting  *TWO* costume contests at Retro Con 2016!
SATURDAY at 1:00pm- Junior & Adult Costumers 14 and over!

SUNDAY at 12:00pm- Kid Costumers 13 and under!


Hosted once again by our good friend Eric "The Smoke" Moran, both contests will be held in the panel area at the show. Individuals and small groups are eligible to participate. Preregistering for the contest is not necessary, just be around the panel area prior to the announced time if you would like to be included. There is no sign-up fee.

We do a combination of staff judging and crowd reaction to determine our three winners. While craftsmanship will be definitely be taken into account, we will mostly judge costumes on their theme and overall effect. While some costumers are well-versed in advanced sewing and molding techniques, others show their ingenuity through creative glueing, hand sewing, and working with found items. We recognize costuming/cosplay as a hobby for people of all skill sets and budgets!
Please no skits or anything else that might delay the contest. Doing a pose and/or saying something briefly in character is okay. Also please no heckling from the audience or from contestants. Anyone found disorderly will be asked to leave. We believe in a fun and ego-free atmosphere!
_ _ _
Costumers will have a chance at winning three cash prizes:
Junior & Adult Costumers 14 and over
FIRST place: $100.00
SECOND place: $75.00
THIRD place: $50.00
Kid Costumers 13 and under
FIRST place: $75
SECOND place: $50
THIRD place: $25
_ _ _
The Skelly Awards!
In addition to the cash prizes, winners of the costume contest will receive these specially painted Skelly awards: 1st place gold, 2nd place silver, and 3rd place bronze! The mini Skellies will go to the winners of the Kids costume contest.
_ _ _
And as a special added treat, the voice of Skeletor himself, Mr. Alan Oppenheimer, has kindly agreed to give away the Skelly awards at the end of the costume contest on Saturday!!
_ _ _
Some of the fantastic costumes from previous Retro Cons!
ATTN Pokemon Go trainers!!
You're in luck! Retro Con is fortunate enough to have TWO PokeStops and a PokeGym nearby! In celebration of this vastly popular game, Retro Con will be holding Pokemon GO lure releases all weekend long at the PokeStop at the Water Tower behind Hall C! Team Valor will have Lure releases several times a day, so con attendees need not worry about missing any events or panels throughout the day.
And a bonus to Retro Con's younger fans, kids 13 and under will also get the chance to meet Retro Con's very own Ash Ketchum, who will be handing out Pokemon merchandise each day! Don't forget to bring your cameras! Giveaways will be done until the supplies for each day are gone.
Times for the lure drops and giveaways will be posted inside the main hall each day of the show. A big thanks to Wendy and Brandon Wassmer for offering to run this event at Retro Con!
Get ready to test your mental mettle! We've once again combed the far reaches of our attic to find prizes for the Retro Con 2016 trivia contest!! We've got a huge selection of retro and retro-related items to give away at the show: Star Wars, Back to the Future, Ghostbusters, Transformers, GI Joe, and a whole lot more!
Hosted once again by our good friend Mike Breaux of  The Breaux Show, the contest will be held in the panel area at the convention on Saturday!
No sign-up is required and there are no age restrictions- Anyone can watch or play! We will reveal each item one at a time, then ask a trivia question related to it. Directly after we will randomly call on a person in the audience with their hand raised to answer. If they get it right, they win the prize on the spot. If not, we ask a different audience member until the prize is claimed!
So stop by and win some free stuff!!
 "Strange things are afoot at the Retro Con…"
Our Bill & Ted phone booth will be back on the show floor this year! This is a FREE feature at the show, so please stop by and take a picture with it! You never know what characters might show up!!
Confirmed for the show this year are both the Delaware Ghostbusters and Philadelphia Ghostbusters costume groups!
With a goal of having fun while still giving back to the community, both groups will be on the show floor with the usual tools of the trade: Proton packs, ghost traps, Ecto goggles, PKE meters, etc..
The Philly team is currently collecting for the Juvenile Diabetes Foundation!  
And the Delaware team is going all out by bringing their Ectomobile to add to the show floor!

A big thanks to both groups for joining us, and a special thanks to Jeffe Rodriguez for agreeing to bring his Ecto to the show!