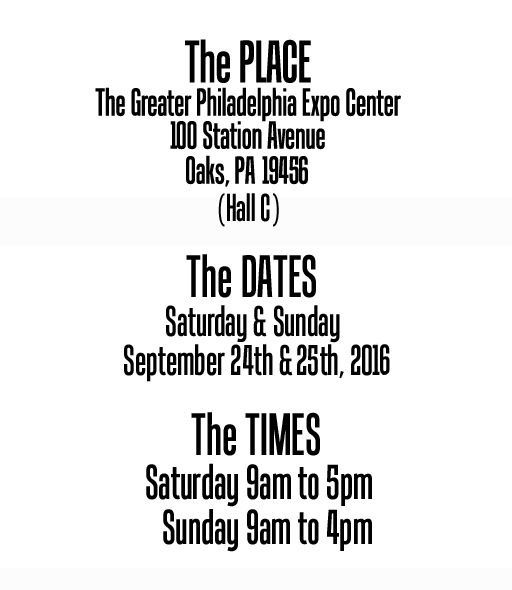 CONTACT US Email: screamers@retroscreamers.com
Find Us On Facebook: www.facebook.com/RetroCons
Our 2016 Facebook Event Page: https://www.facebook.com/events/872924266162204/
ATTN Pokemon Go trainers!!
You're in luck! Retro Con is fortunate enough to have TWO PokeStops and a PokeGym nearby! In celebration of this vastly popular game, Retro Con will be holding Pokemon GO lure releases all weekend long at the PokeStop at the Water Tower behind Hall C! Team Valor will have Lure releases several times a day, so con attendees need not worry about missing any events or panels throughout the day.
And a bonus to Retro Con's younger fans, kids 13 and under will also get the chance to meet Retro Con's very own Ash Ketchum, who will be handing out Pokemon merchandise each day! Don't forget to bring your cameras! Giveaways will be done until the supplies for each day are gone.
Times for the lure drops and giveaways will be posted inside the main hall each day of the show. A big thanks to Wendy and Brandon Wassmer for offering to run this event at Retro Con!
Get ready to test your mental mettle! We've once again combed the far reaches of our attic to find prizes for the Retro Con 2016 trivia contest!! We've got a huge selection of retro and retro-related items to give away at the show: Star Wars, Back to the Future, Ghostbusters, Transformers, GI Joe, and a whole lot more!
Hosted once again by our good friend Mike Breaux of  The Breaux Show, the contest will be held in the panel area at the convention on Saturday!
No sign-up is required and there are no age restrictions- Anyone can watch or play! We will reveal each item one at a time, then ask a trivia question related to it. Directly after we will randomly call on a person in the audience with their hand raised to answer. If they get it right, they win the prize on the spot. If not, we ask a different audience member until the prize is claimed!
So stop by and win some free stuff!!
 "Strange things are afoot at the Retro Con…"
Our Bill & Ted phone booth will be back on the show floor this year! This is a FREE feature at the show, so please stop by and take a picture with it! You never know what characters might show up!!
Confirmed for the show this year are both the Delaware Ghostbusters and Philadelphia Ghostbusters costume groups!
With a goal of having fun while still giving back to the community, both groups will be on the show floor with the usual tools of the trade: Proton packs, ghost traps, Ecto goggles, PKE meters, etc..
The Philly team is currently collecting for the Juvenile Diabetes Foundation!  
And the Delaware team is going all out by bringing their Ectomobile to add to the show floor!

A big thanks to both groups for joining us, and a special thanks to Jeffe Rodriguez for agreeing to bring his Ecto to the show!
Thanks to our good friends Nick Govosdian and Adam Marish, we will have a large cache of the recently revived Hi-C Ecto Cooler to give away to attendees at Retro Con!!

They are 6 ounce juice boxes, just like back in the day! We can't promise everyone will get one, but we'll do our best to cover as many as we can!!
Video games are a large part of retro culture, so Retro Con will once again include a gaming section on the show floor!

This year The Game is Afoot Arcade will be bringing arcade games to the show!
They will be hosting a variety of classic coin-ops including such titles as Crystal Castles, After Burner, Robotron 2084, and Ms. Pac-Man/Galaga!
In addition they will be setting up their 'Multicade' machines, which feature over 5000 emulated titles to choose from! With games from the 1970's through the 1990's, there's something for everybody!!

In addition our friend Jim Cannon is planning to bring along his 1988 RoboCop coin-op machine, and our friend Derek Williams has graciously offered to bring his Dragon's Lair machine for attendees to enjoy!

And the best part is all machines will be set on FREE PLAY!! So take a break from shopping for awhile to stop by our arcade corner for some retro gaming fun!
And if home gaming is more your thing, Extra Life will be at the show and will have a variety of consoles set up for attendees to enjoy. Extra Life unites thousands of players around the world in a 24 hour gaming marathon to support Children's Miracle Network Hospitals. Since its inception in 2008, Extra Life has raised more than $14 million for local CMN hospitals!
A big thanks to The Game Is Afoot, Extra-Life.org, Jim Cannon, and Derek Williams for bringing their games to the show!
And a special shout-out and thanks to the website Retro-Daze, whose generous donation to the show made this feature possible!!
Categories:

Charities, Conventions, Retro Games
arcades, atari, conventions, galaga, games, mame, namco, pacman, retrogaming, retro_gaming, sega, VideoGames
A special added bonus for Preregistrants this year are these full color glossy Retro Con stickers! They measure 4″ by 3.5″ and look great on a door, a window, a laptop, or anywhere else you want to show your love of retro!!

We have a limited supply, but we'll hopefully have enough to cover all Preregistrants. We'll be pre-selling weekend tickets to the show until September, but don't delay and buy yours today!! You can purchase your tickets to the show HERE!
A big thanks to our staffer Nick Govosdian for buying these for the show!!