CONTACT US Email: Screamers@retroscreamers.com
Find Us On Facebook: www.facebook.com/RetroCons
A friendly reminder that we're switching halls for the show this year!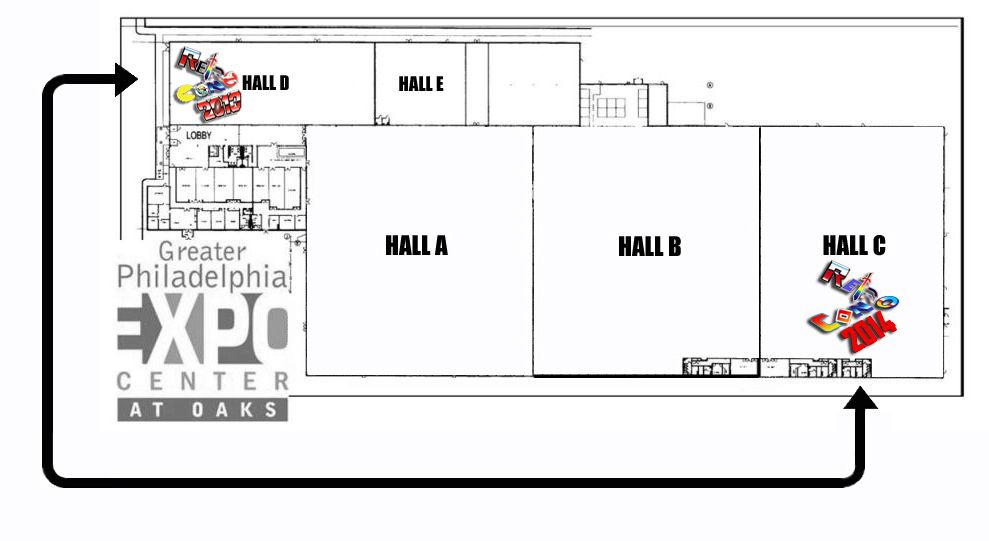 Retro Con 2013 was held in Halls D and E (as shown on the above map). This year we are moving around the corner to Hall C, which will give us approximately 22,000 more square feet to work with, for a grand total of 54,000 square feet! Hall C has its own parking area and its own entrance. It also has two full-size bathrooms, one in the lobby and one in the main hall.
And as you can see, the expo center has plenty of room for further expansion!
Some of you may remember our art contest last year, where we gave away a custom transforming Mr. T A-Team van to the person that drew up the funniest idea for what Mr. T was daydreaming about.
Well we've decided to put together another art contest for this year. The theme this time being…

Bill and Ted! (Yes waaay!)
You probably remember the scene in the second movie where Bill and Ted play various games with the Grim Reaper for a chance to win their lives back.
"A hit… you have sank my battle ship!"
"I believe Colonel Mustard did it in the study with the candlestick!"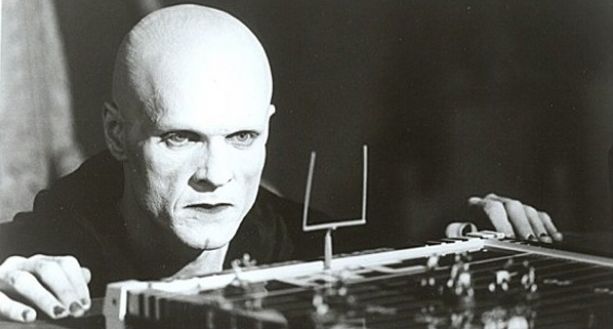 "Groooooowwwwwlllll…."
Well we want to know what game YOU think Bill and Ted should be playing with Death!
Look for a specially-marked table at the show where you can find an official art sheet and drawing utensils, and then test your creativity! Draw up the craziest/coolest/funniest image you can think of and then place it in the entry box. There are no age restrictions, anyone can enter! Multiple entries are also permitted.
Even if you don't fancy yourself an artist, maybe the idea of your drawing alone will win us over!  But you MUST use the specially-marked photocopies supplied at the show, no outside drawings will count. Feel free to think up ideas and practice at home, though!

We will run the contest over the course of both days at the show. We'll go through the entries around 2:30pm on Sunday and select a winner. Don't forget to print your name and e-mail address at the top! If the winner isn't present at the time we do the judging, we will mail the prize to them after the show.

And now the grand prize!
A custom made LEGO-style Bill and Ted figure and phone booth set, all styled after the first movie! The figures were created by the Retro Con crew, with the phone booth created by the talented folks over at GeeWunner! (base setting NOT included)
Read more…
Missed out on the local showings of the AVGN movie? Don't worry, Retro Con's got you covered!
 We have teamed up with our friends over at TooManyGames to have a screening of the movie at Arnold's Family Fun Center, right next door to the Oaks Expo Center!
The Date:  Sunday September 28th, 2014
The Time:  4:30pm to 8pm (merchandise sale, movie screening, Q&A, brief meet & greet)
The Place:  Arnold's Family Fun Center
Ticket Price: $10 (includes complimentary popcorn and fountain drink!)
Where to buy tickets: At the TooManyGames table at Retro Con!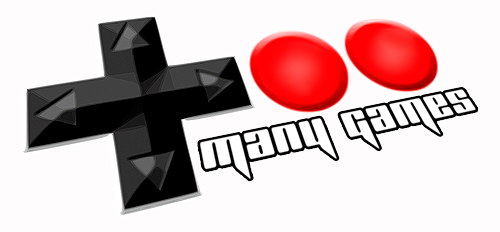 The screening will happen in the party room at Arnold's, which has a large pull-down projection screen and seating for 140. James Rolfe will be in attendance for the screening and will also be hosting a Q&A and Cinemassacre merchandise sale.
Tickets can be bought at the TooManyGames table at Retro Con! Half the seats will be sold on Saturday, and the other half/remaining seats will be sold on Sunday. The cost is $10 a ticket and we are imposing a 2-ticket per person limit.
Angry Video Game Nerd : The Movie marks James Rolfe's most ambitious use of the character to date. Completely funded by the fans, the story involves the Nerd's search for millions of unsold Atari 2600 ET cartridges allegedly buried in a desert landfill in New Mexico. When the FBI mistakenly thinks he is investigating real alien activity tied to the 1947 Roswell UFO crash, it sets in motion an epic adventure for the ages! The movie is unrated, but is recommended for mature audiences due to adult language.
Please note: While James will sign merchandise bought at this event (time permitting), he will not be signing outside items at this time. Please bring those items to his signing at Retro Con itself (12pm to 3pm Sunday). Also, please do not bring outside food or drink to this event. Your ticket purchase includes a free popcorn and fountain soda in the party room!
The awesome folks over at 80sTees.com have kindly offered to supply us with 500 gift cards for their website, to be given out to the first 500 attendees at Retro Con 2014! They will go to pre-registrants first, and any beyond that will go to walk-ins on Saturday.
 Amounts could range from $5 all the way up to $50! You won't know until you check online!
A big thanks to 80sTees for their most generous donation! Be sure to check out their website for hundreds of awesome retro-related t-shirts and more!

Full info on how to pre-register for Retro Con 2014 can be found HERE!
This year we get REALLY retro, as we proudly welcome "The Blob" to Retro Con 2014!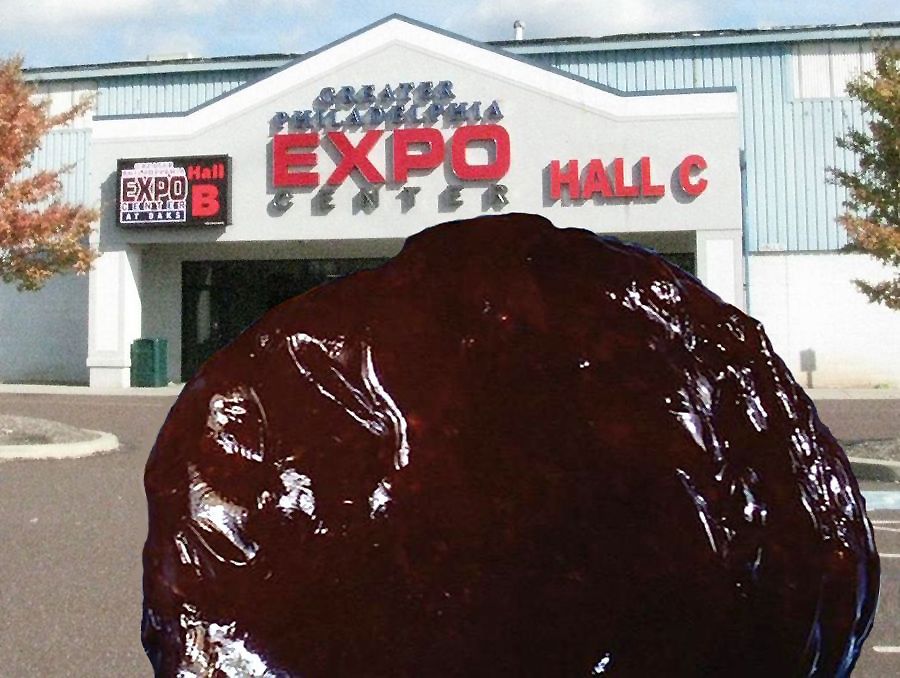 The Blob first hit theaters in 1958 and became an instant cult classic, with the campy tone set up perfectly by its opening theme song. In case you've been living under a meteorite for the past 55 years, the movie is about a protoplasm-like alien creature that crashes to earth and immediately starts consuming and dissolving citizens of a small town in rural Pennsylvania, causing it to quickly grow to problematic size.
Not only is the movie set in Pennsylvania, but was in fact filmed in local PA areas such as Downingtown, Royersford, and Phoenixville- All mere miles from where we hold Retro Con every year!
In fact, Phoenixville is the hometown of the theatre that the Blob oozed into, sending the movie's audience fleeing out the front doors in hysterical terror. Known as the Colonial Theatre, it is still in operation to this day and is the host of Blobfest: a 3-day celebration of the film and other horror classics of the era. This was its 15th year running, with a Blob-like increase in popularity each passing year. The Friday stage show and run-out is often hosted by Retro Con guest Mr. Lobo, and the  Saturday and Sunday street festival is also highly recommended!
Owner Wes Shank refers to himself as " the caretaker of the original blob silicone". He began collecting movie posters and publicity photos in 1960. After touring the Valley Forge Film Studios in 1965, Wes purchased the silicone directly from the film's director, Shorty Yeaworth. Wes also owns several miniature sets used in making the movie, along with props from many other classic films.
     Always willing to share his knowledge of science fiction movies, Wes has lectured at The Franklin Institute, Philadelphia Museum of Art, and Villanova University, as well as various television interviews over the years. He also wrote and published a book entitled FROM SILICONE TO THE SILVER SCREEN: MEMOIRS OF THE BLOB, a work of love written not only for all who made it possible, but as recognition of the ingenuity and creativity of a cult classic film.
We thank Wes and Judy Shank for coming to the show and bringing along such a wonderful piece of film history for all to see!!
"Now you're playing with power… SUPER Power!"
Our newest raffle prize is an original Super Nintendo Entertainment System (SNES), mint in box!
Released in 1991, the system became an instant classic with such timeless games as F-Zero, Star Fox, Turtles in Time, Super Mario Kart, Zelda III, and Super Metroid.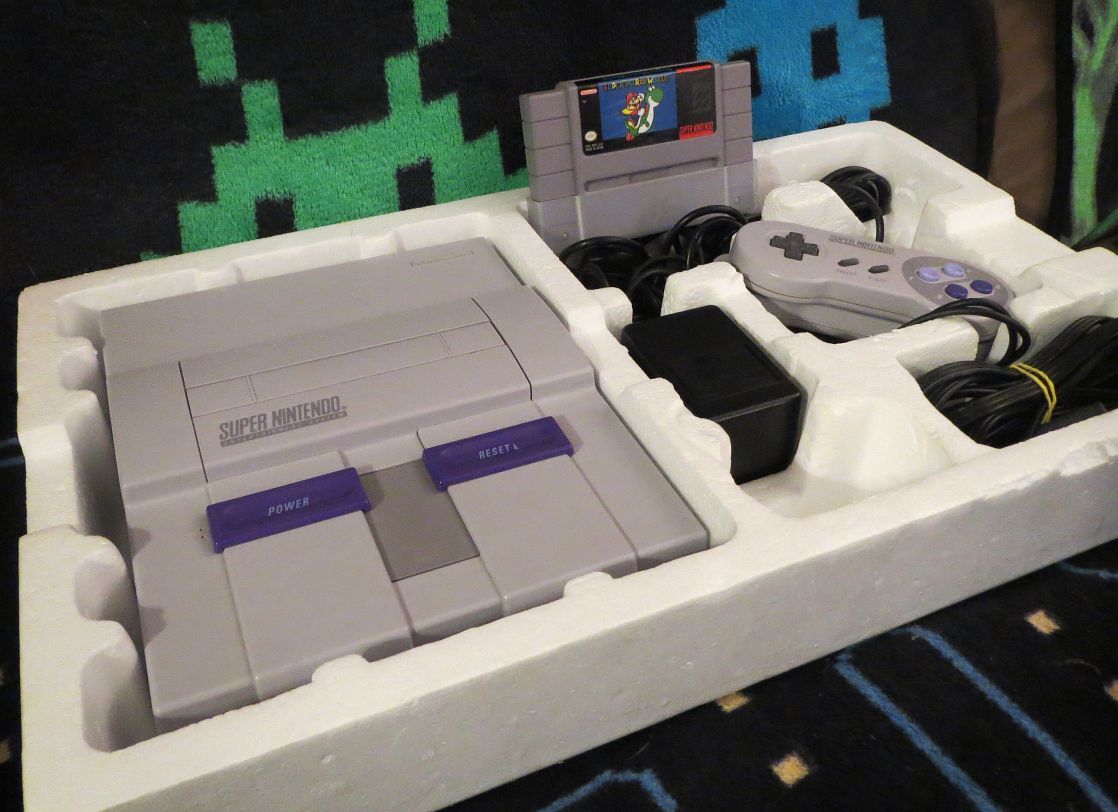 The system comes with two controllers, hook-ups, styrofoam, original box, and Super Mario World cartridge!
The SNES will be given away on Sunday at the show. Anyone that buys their way into the show will be given a raffle ticket good towards winning any of our wonderful door prizes! Extra tickets can also be bought at the show for $1 each.
A big thanks to RetroDaze for donating to the show and helping to make this prize happen! Best of luck to all our attendees!!
Calling all MSTies!!
We are pleased to announce the addition of Joel Hodgson to our guest line-up this year!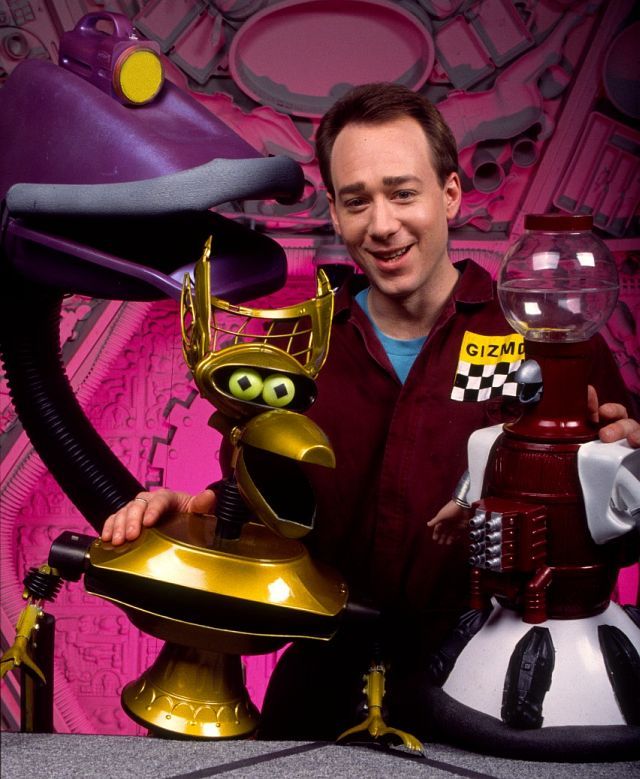 Joel is best known for creating the Peabody award-winning movie riffing series Mystery Science Theater 3000 (MST3K). He was also the host of the series for the first 100 episodes. Recently, MST3K has been included in several "top 100 TV shows of all time" lists, including Entertainment Weekly and Time Magazine, as well as being included in the "top 25 cult shows" list in TV Guide.
Joel started out in show business as a stand-up comedian and appeared on HBO's Young Comedians Special, as well as The Late Show with David Letterman on CBS, and NBC's Saturday Night Live. Joel also had several appearances on the beloved Freaks and Geeks TV series on NBC, and currently voices "Mayor Dewey" on Cartoon Network's Steven Universe. Joel recently completed six years of touring  in Cinematic Titanic, a live riffing stage show similar to MST3K featuring several alumni from the program.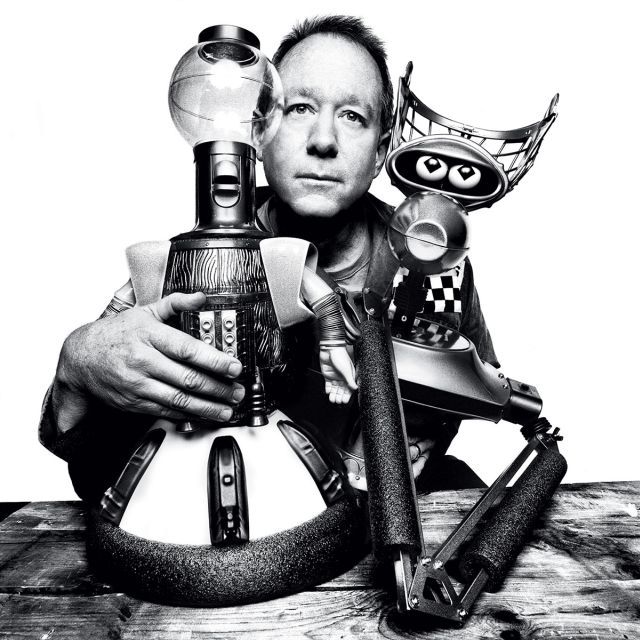 Joel was recently featured in a story on Wired.com. It not only includes a candid look at Joel's history with MST3K, it also reveals that he has hopes of reviving the program in a new online format!

Joel will be at the show on *SATURDAY ONLY*. He will be available for signing and pictures, and will also be holding a Q&A panel for fans of his work to watch and participate in. We look forward to seeing him at the show! Join us!!

Follow more of Joel's work here:
http://twitter.com/JoelGHodgson