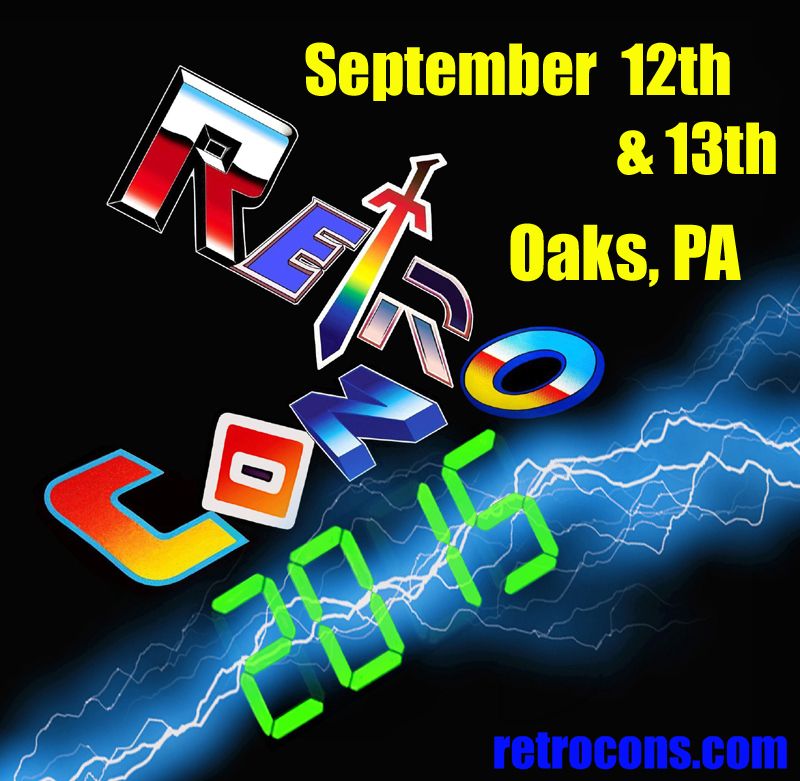 CONTACT US Email: screamers@retroscreamers.com
Find Us On Facebook: www.facebook.com/RetroCons
Our Official 2015 Facebook Event Page: https://www.facebook.com/events/383623975122037/
A look back at some of phenomenal sights around 2015! A big thanks to everyone that dressed up and helped add to the show this year!! Click the post title to see all the pictures!

Photos by Grenex Media, Christopher Wetherell's Photography, Jason S Colflesh Photography, Knightmare6, Christopher Beaumont, Jennifer Pote, Bob Trate, Erica Schmidt, Mike Breaux, TJ Becker, Jack Doud, Matthew Kelly, Symbiote Collectibles, and Tom Kingsmill. Thanks!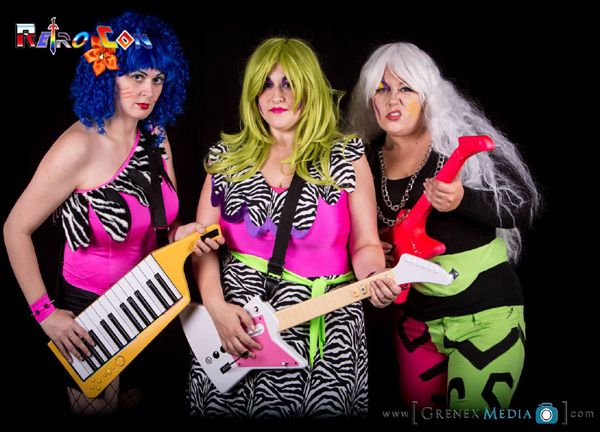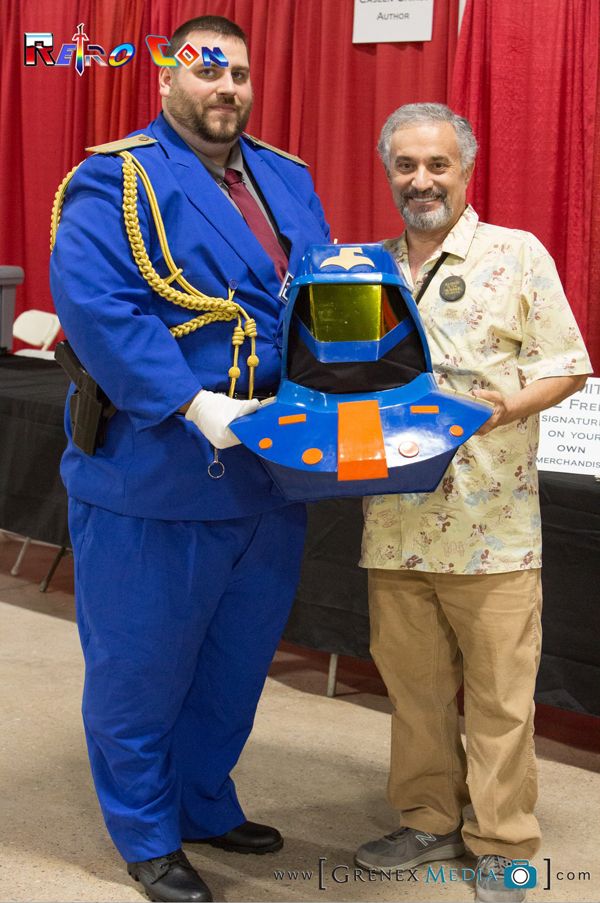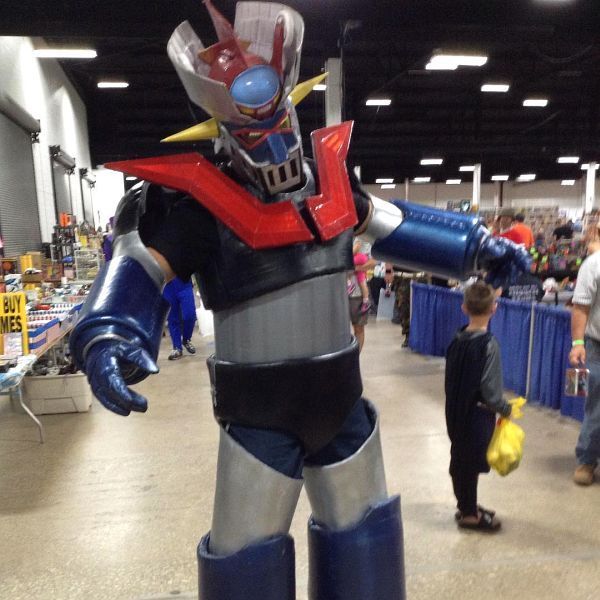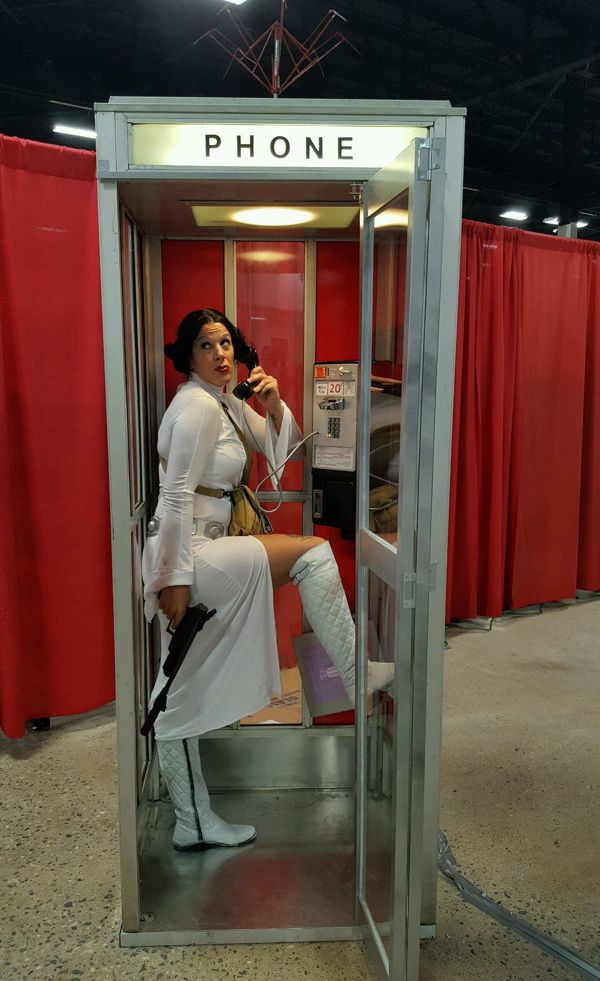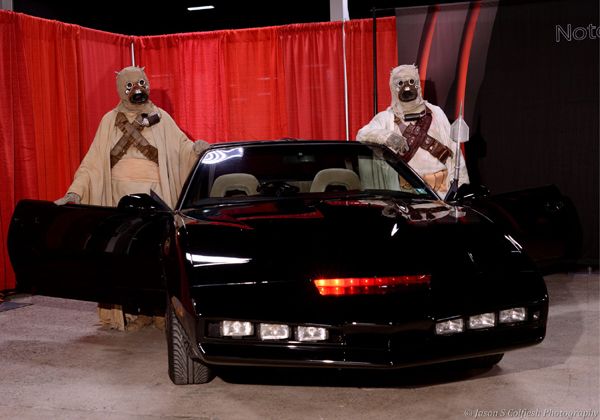 Categories:

Conventions, Cosplay, Costumes, Guests
cosplay, costumes, gi joe, jem, retro con, robotech, spaceballs, star wars, thundercats
A huge thanks to Bestow TV for putting together this excellent montage video from the show this year! They truly captured the spirit of the show in motion!

Check out Bestow TV on Facebook! https://www.facebook.com/BestowProd
We would like to thank everyone that came out to Retro Con this past weekend! We had a pretty steady burn between Saturday and Sunday, and you could really feel the energy in the place this year! Also, you guys brought some of the most awesome and original costumes!! As we like to say, we may not be the highest attendance show out there, but we like to think we are one of the most concentrated fun shows. And a lot of that atmosphere is created by what you, the attendees, bring with you!
Also a huge thanks to everyone that helped add to the show this year! The vendors, the costume groups, the car owners, the gaming spots, our A/V person Chris, our photo and press people, our sponsors such as Retrodaze, and all of our friendly guests this year!
And a special thanks to our awesome volunteers! Thanks for going above and beyond when random problems arise! Without you guys there, this show would not be possible, and we sincerely appreciate your hard work and punctuality.
Stay tuned, we will be posting a highlights gallery of the sights from around the show this year!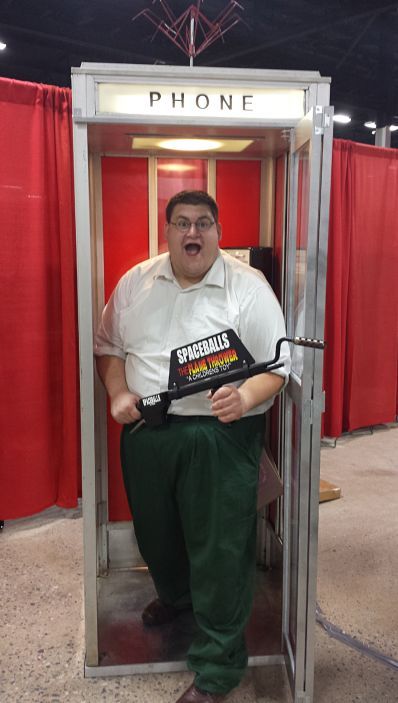 Preregistration for Retro Con 2015 has now ended. We ended up with 33% more weekend preregistrants than we did in 2014! Our big thanks to everyone that pre-bought their tickets for the show this year!!
If you missed out on prereg though, no worries, we will be selling tickets at the door each day!
Saturday at the door: $18 (includes one raffle ticket)
Sunday at the door: $15 (includes one raffle ticket)
Kids 12 and under get into the show for FREE when accompanied by paying adult!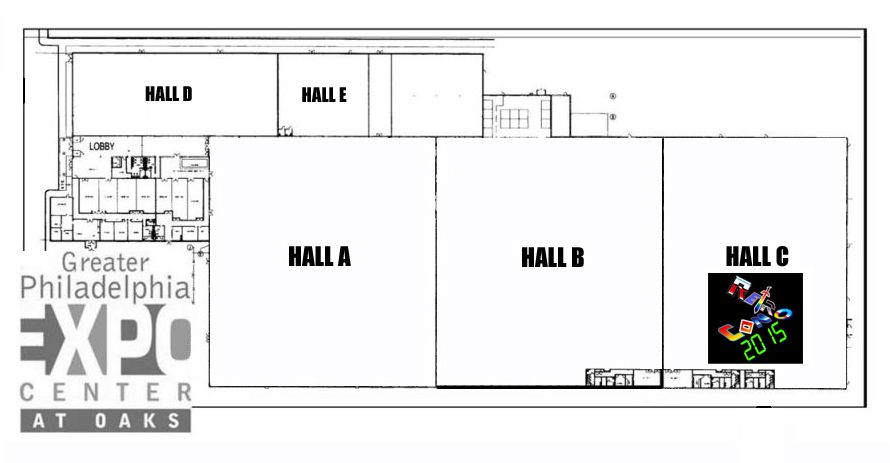 The show will be held at the Greater Philly Expo Center in Oaks, PA:
100 Station Avenue
Oaks, PA 19456
We will be in Hall C at the expo center, as shown on the above map. Parking at the expo center is FREE and plentiful!
Show hours are:
Saturday, September 12th: 9am to 5pm

Sunday, September 13th9am to 4pm.
The full show schedule can be found HERE!
WE HOPE TO SEE YOU ALL THIS COMING WEEKEND!!
"Illusion is the Ultimate Weapon!"
Help us celebrate the 30th anniversary of the M.A.S.K. toy line and cartoon at Retro Con 2015!! Members of Agents of MASK and Matt-Trakker.com will be at the show and hosting a panel on Saturday from 11:15am to 12:00pm, which will include the voice of Matt Trakker himself- Doug Stone!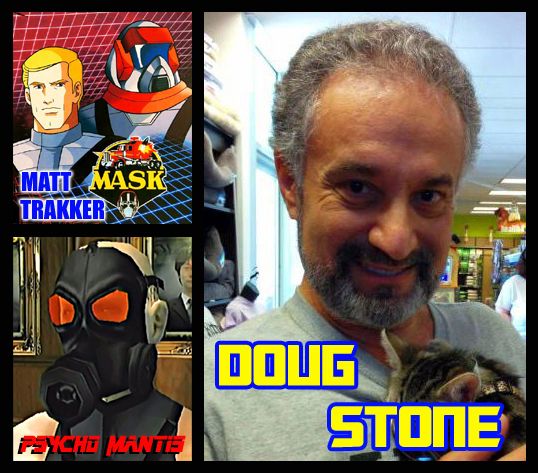 Doug will be joining two panels during the convention- one with his voice acting peers, and another separate panel just to discuss M.A.S.K.! Doug will also be signing autographs during the event at no charge!
So what will Agents of M.A.S.K. be contributing to the convention? Well first off, admins Wyatt and Jason will be in attendance on Saturday and will be joining their friend Bill Faries of Matt-Trakker.com for the aforementioned M.A.S.K. panel. They are also planning to record some video segments for their YouTube channel and possibly a special MASKast to be released at a later date!
They will also be providing some printed material for the show. If you're a M.A.S.K. fan, but don't have any items for Doug Stone to sign, they'll have you covered! They've designed a special photo montage print just for Retro Con! Check it out below…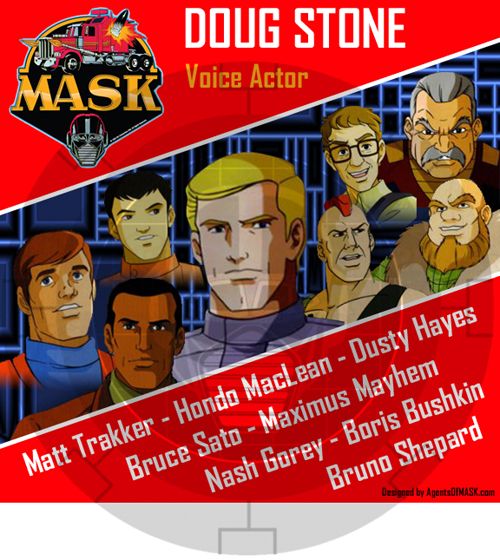 8.5 x 11 glossy prints (minus logo watermark) will be made available for free at Doug's table. These will be at a limited quantity, so we ask one per person. They will also be providing a free handout containing information about the online M.A.S.K. fan community. These flyers will be made available in a common area and we they also likely hand them to fans as they browse the convention floor.
They are looking forward to meeting some of their followers and MASKast listeners, so please let them know if you plan to attend! We would love to see M.A.S.K. fans come out in full force!!
We've been working on a special treat for retro fans all summer long, and it's now finally ready to go for our show in September: A replica of the Bill & Ted phone booth time machine!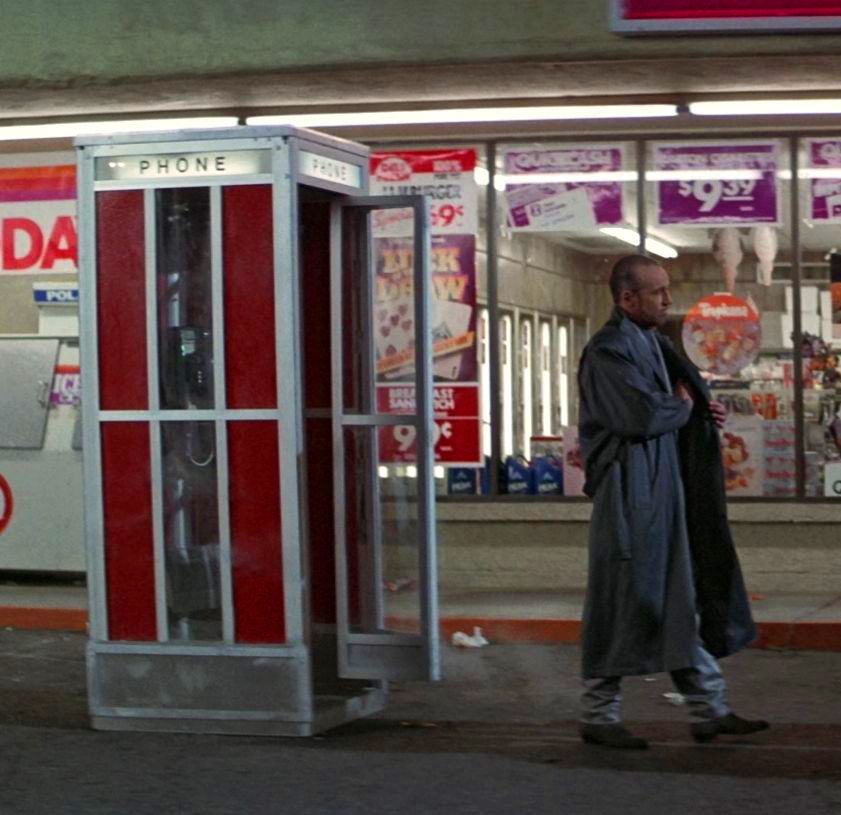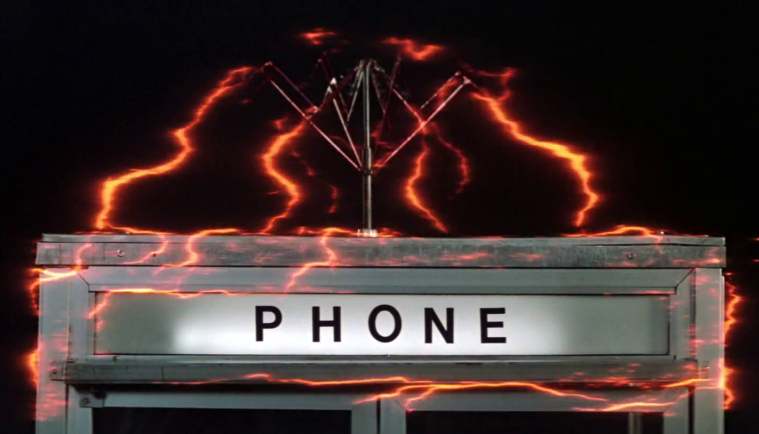 We bought an existing phone booth and remodeled it to closely match the booth design in the original Bill & Ted's Excellent Adventure movie- right down to the "umbrella" antenna topper! It also features light-up marquees and other features found in the movie version!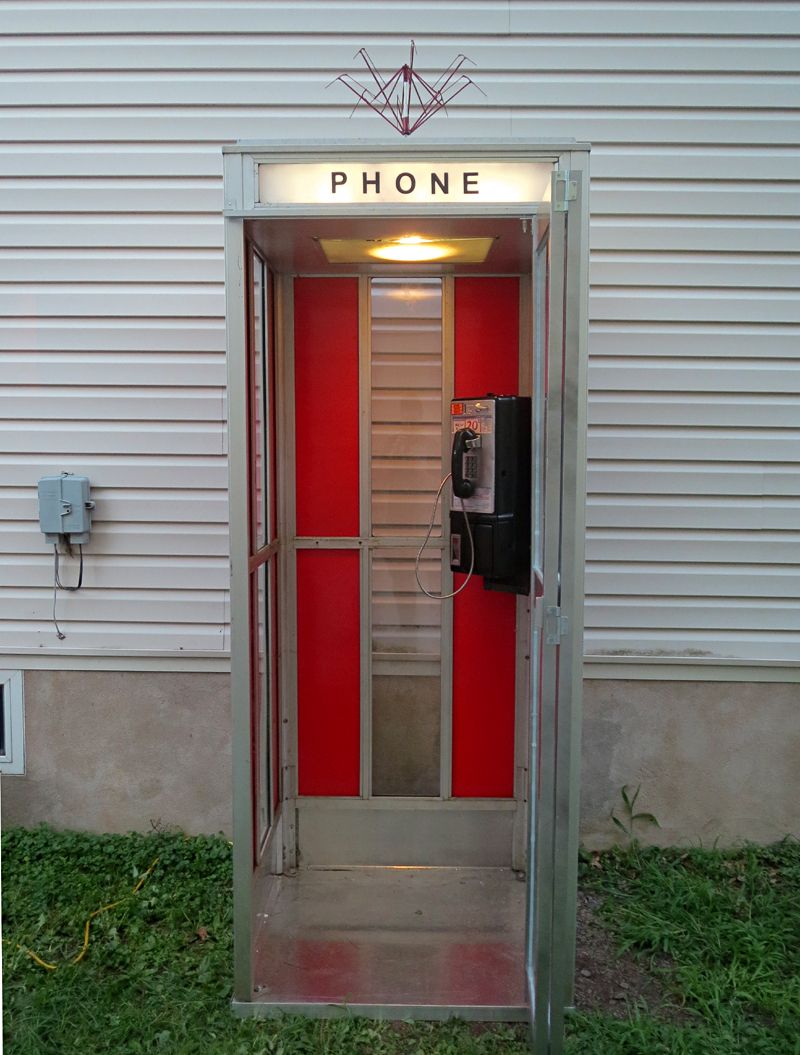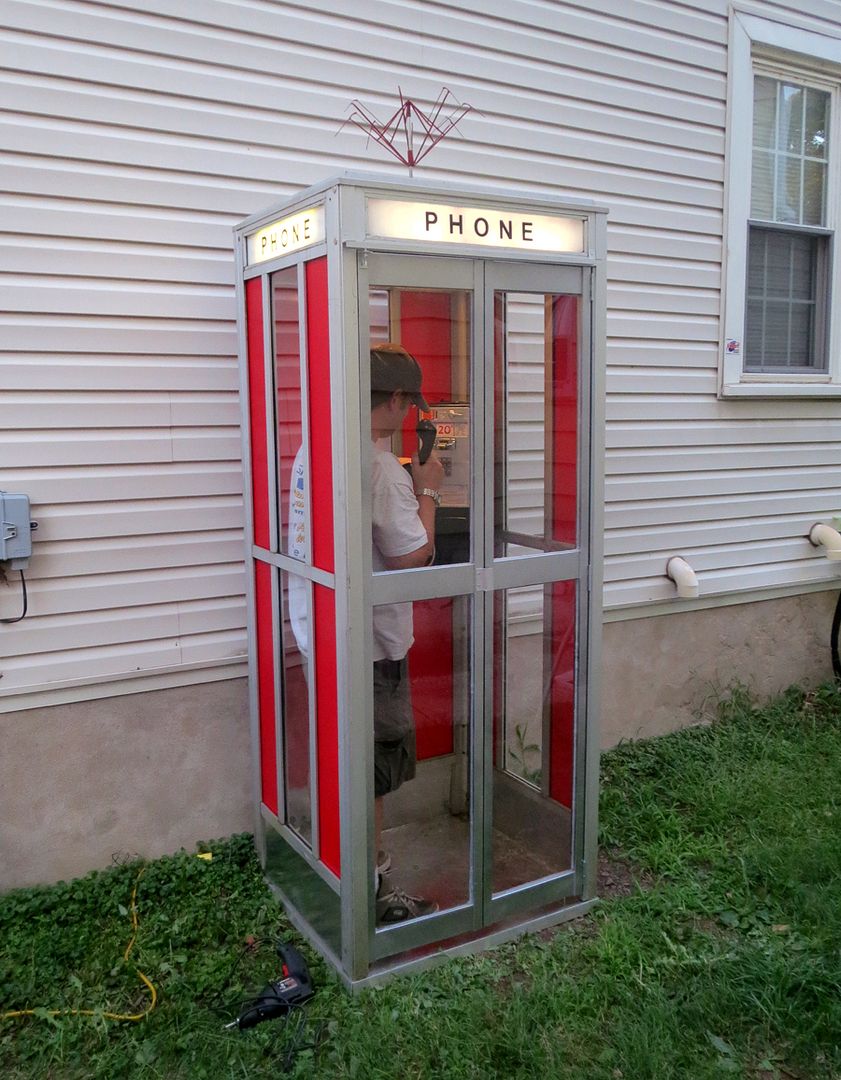 The booth will be on the show floor all weekend, right next to the Back to the Future time machine replica! This is a FREE feature at the show, so be sure to stop by to check it out and get a picture with or inside it!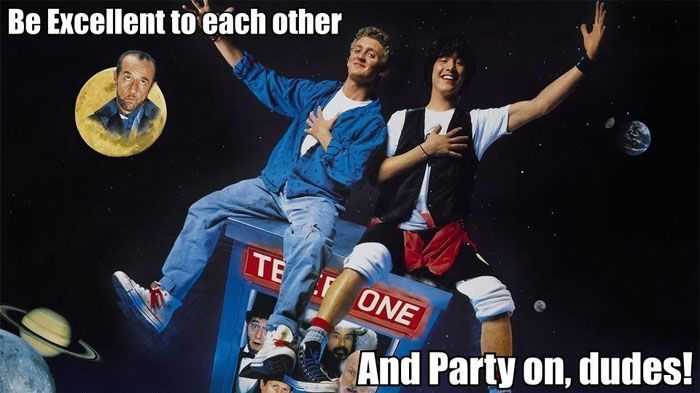 Saturday September 12th, 2015
8:30am: Preregistrant Check-in
9:00am: Show Opens
9:30am: Panel- Starship Farragut : The Crossing, with John Broughton (Panel Area)
10:30am: Panel- Children of the '80s, with Cinevore Studios (Panel Area)

11:15am: Panel- M.A.S.K., with Doug Stone, Matt-Trakker.com, Agents of MASK (Panel Area)
12:00pm: Raffle Session 1
-Battlestar Galactica/Twilight Zone Bobbleheads (donated by Thomas D'Orsi)/
 Ultimate Guide to Vintage Star Wars Action Figures book
-Star Wars Black Series Figures (donated by Nick Govosdian)
-TMNT reissue figure set with Party Wagon (donated by Nick Govosdian)
12:15pm: Trivia Contest! Hosted by The Breaux Show (Panel Area)

1:00pm: Junior/Adult Costume Contest, 14 and Older! Hosted by Eric "The Smoke" Moran (Panel Area)

2:00pm: Truly Outrageous Karaoke Contest! Hosted by Nagi Oki (Panel Area)

3:00pm: Panel- Mr. Lobo/Cinema Insomnia (Panel Area)

3:45pm: Raffle Session #2
-NECA Iron Man figure (donated by MegaStar Toys)
-Yarn Soundwave character figure
-Masterpiece Soundwave figure
4:00pm: Charity Auction! Auctioneered by John Moschitta (Panel Area)

5:00pm: Show Closes
——————————————————————————————————————————-
Sunday September 13th, 2015
9:00am: Show Opens
11:00am: Panel- Puppetry in Film & Television, with Jim Martin (Panel Area)

11:00am to 2pm: James Rolfe/AVGN signing
12:00pm: Raffle Session #1

-Star Wars Black Series Vehicles and Jabba set (donated by Nick Govosdian)
-MOTU Classics Hover Robots (donated by SEO Toy Review)
-Kre-O GI Joe Terror Drome
12:15pm: Kids Costume Contest, 13 and under! (Panel Area)
1:00pm: Panel- 80's Voice Actors! Michael Bell, John Moschitta, Doug Stone, and Michael McConnohie (Panel area)

2:00pm: Panel- Angry Video Game Nerd & The Nostalgia Critic (Panel Area)

2:45pm: Raffle Session #2
-Star Trek Enterprise toy signed by Willam Shatner (donated by Nick Govosdian)
-Ghostbusters PKE Meter
-Matty Collector Back to the Future Hoverboard
3:00pm: Captain Kyle's Cosplay Spotlight Recording (Panel Area) More info here!

4:00pm: Show Closes