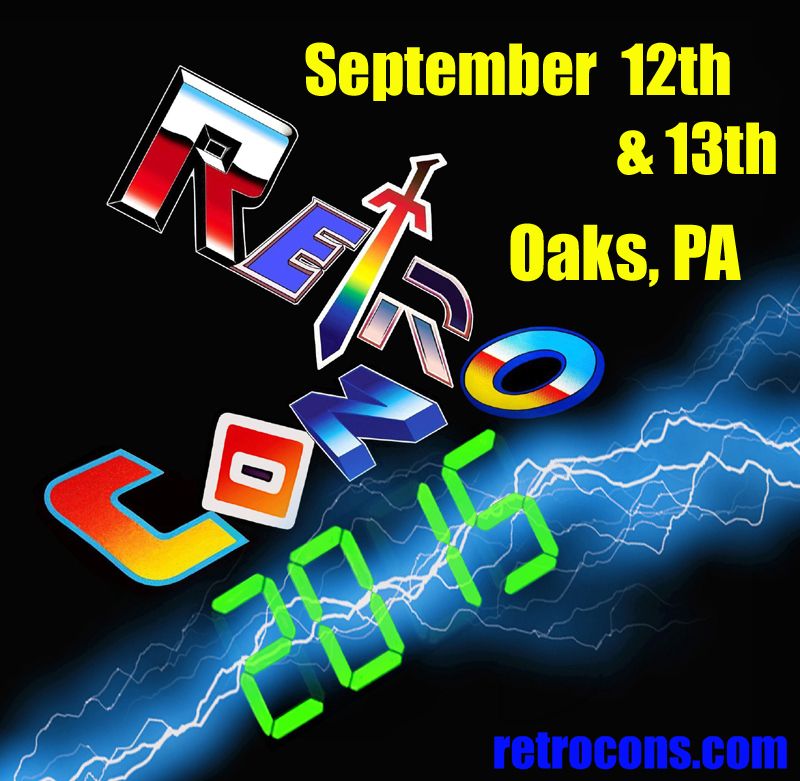 CONTACT US Email: screamers@retroscreamers.com
Find Us On Facebook: www.facebook.com/RetroCons
Our Official 2015 Facebook Event Page: https://www.facebook.com/events/383623975122037/
Our friend Nagi has kindly offered to host and sponsor a karaoke contest at Retro Con 2015! To be held on Saturday at the show, sign-ups will begin at 11am at the Raffle table near the front of the hall. There are no sign-up fees or age restrictions.
The contest will run about an hour long, so we can only accept around 12 contestants in total. The contest itself will happen at approximately 2pm in the panel area at the show (exact time to be determined later).

We will have a wide variety of 80's classics to choose from. Most will have on-screen lyrics to follow along with, but we will also be supplementing these with a few geek-related favorites that will have a *lyrics sheet only* (consider these "extra credit" choices).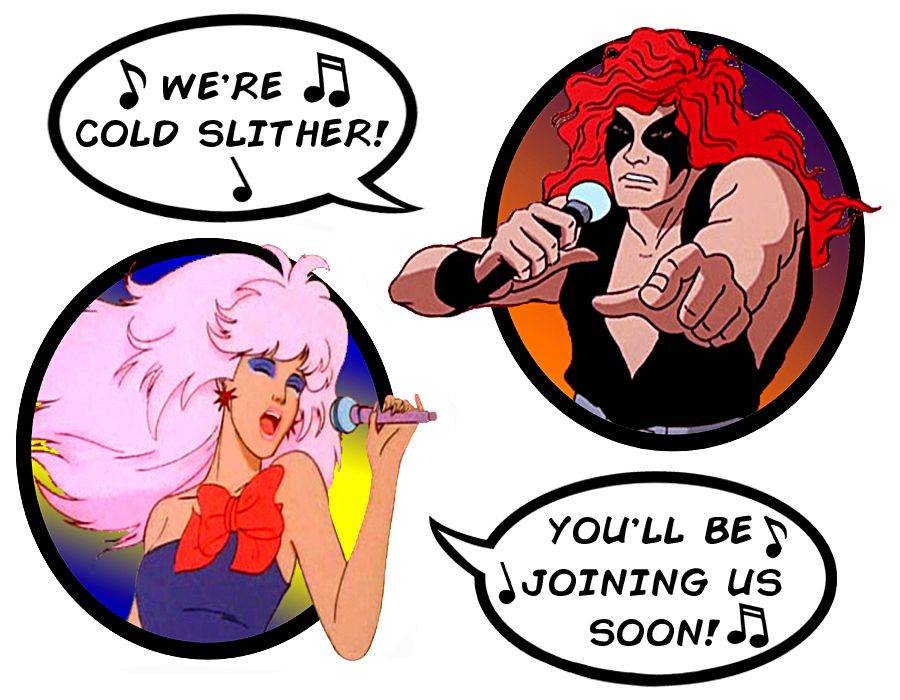 The contest rules are as follows:

#1. No staff or volunteers may enter
#2. Singing in costume is allowed, but will not affect the judges' scoring.
#3. No props or skits are allowed.
#4. Solo artists only, please.
#5. Songs will be picked on a first-come, first-served basis. Songs will not be held for specific contestants. Also, outside music will not be allowed.
#6. No instruments will be allowed.
#7. All contestants must arrive at the panel/event room *15 minutes* prior to showtime for check-in and singing order. If you are not present around this time, you may forfeit your entry.
#8. Please no heckling from the audience or other contestants. Anyone found to be disorderly will be asked to leave the panel area.
#9. You MUST rock.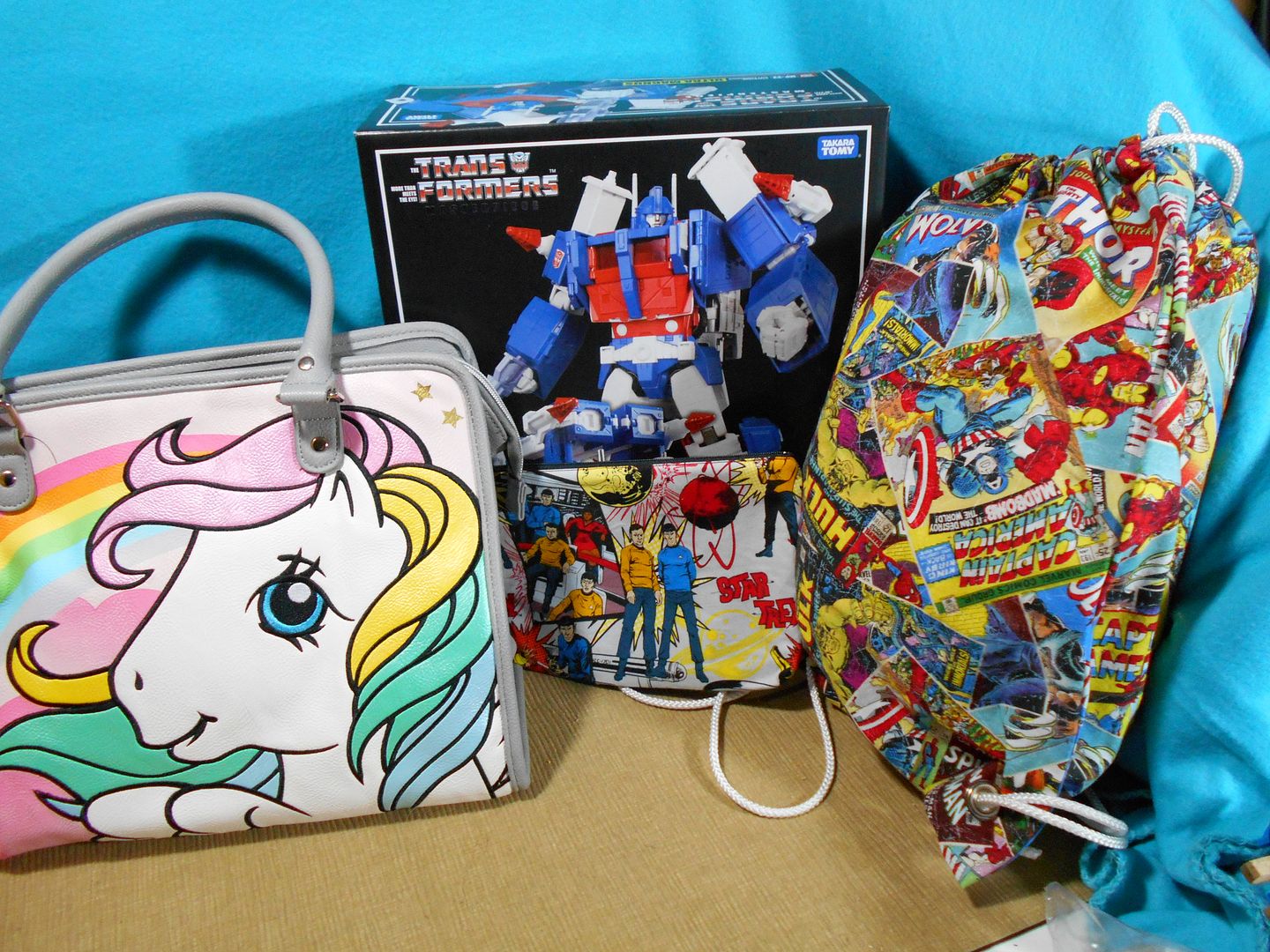 The 1st Place winner of the contest will receive an unopened Transformers Masterpiece Ultra Magnus figure! Available only through import stores at the moment, this fully-transformable toy is valued at nearly $200!!
So consider signing up and channeling your inner 80's rocker or one-hit wonder!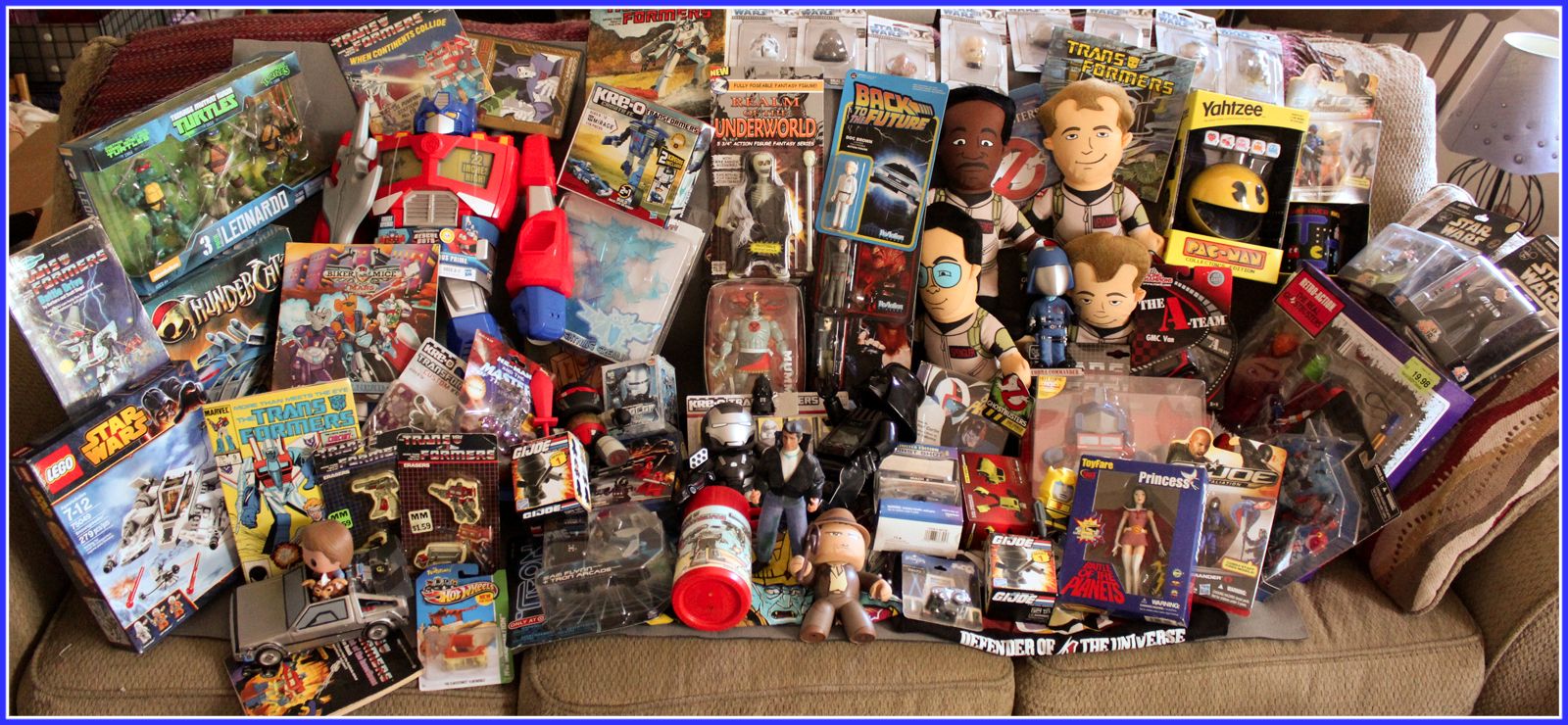 Get ready to test your mental mettle! We've once again combed the far reaches of our attic to find prizes for the Retro Con 2015 trivia contest!! We've got a huge selection of retro and retro-related items to give away at the show: Star Wars, Back to the Future, Ghostbusters, Transformers, GI Joe, TMNT, and a whole lot more!


Hosted once again by our good friend Mike Breaux of The Breaux Show, the contest will be held in the panel area at the convention on SUNDAY afternoon (exact time to be determined)! 
No sign-up is required and there are no age restrictions, anyone can watch or play! We will reveal each item one at a time, then ask a trivia question related to it. This could also include audio or video clues. Directly afterwards we will randomly select a person in the audience that has their hand raised to answer. If they get it right, they win the prize on the spot. If not, we ask a different audience member until the prize is claimed!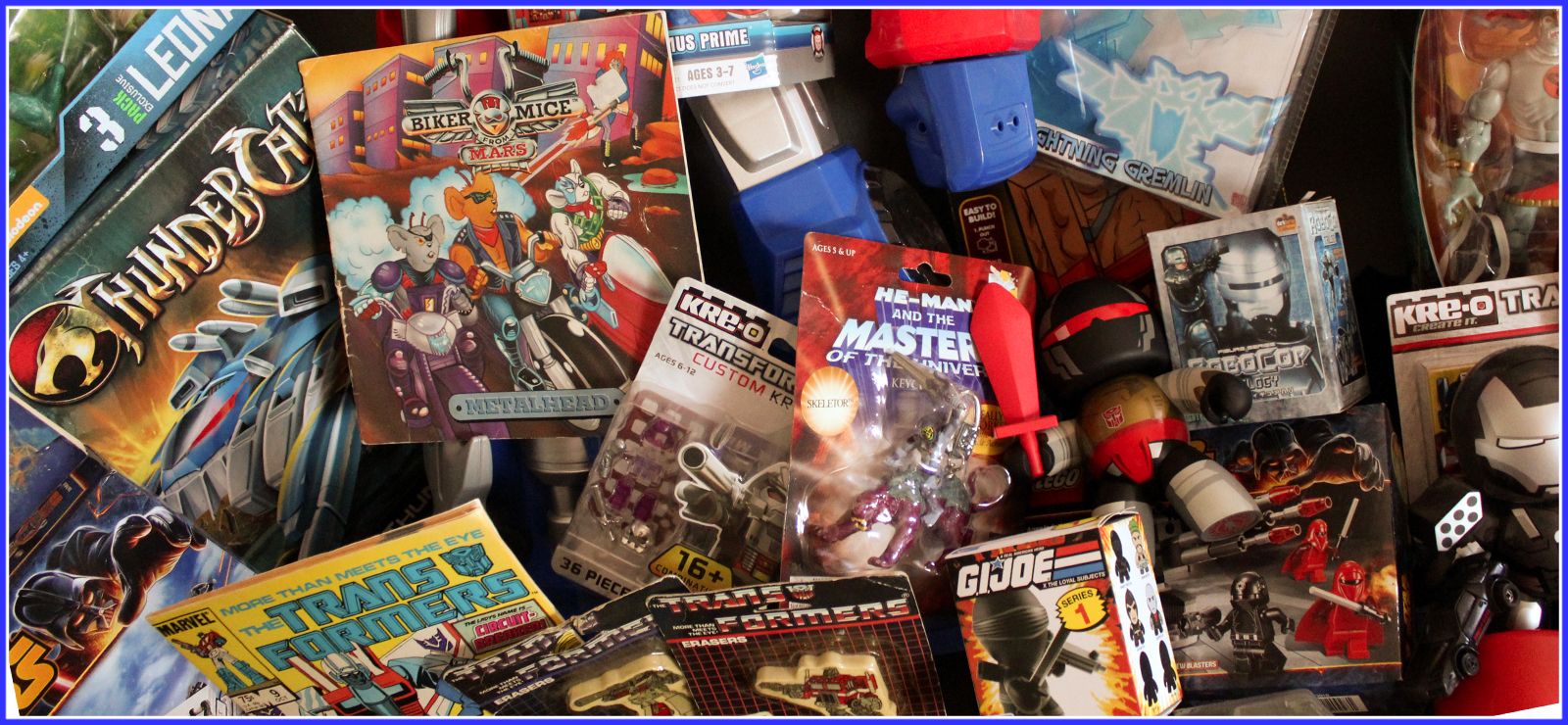 The contest is completely free to all Sunday and weekend pass Retro Con attendees! So stop by and test your knowledge of all things geeky!!
We are pleased to announce the return of two Retro Con alumni for this year's show: Doug Walker, aka The Nostalgia Critic, and James Rolfe, aka The Angry Video Game Nerd!
Though at one time they shared a faux rivalry, they've always remained good friends and now often collaborate on videos together. One of the more recent being an extended review of the 2014 TMNT movie!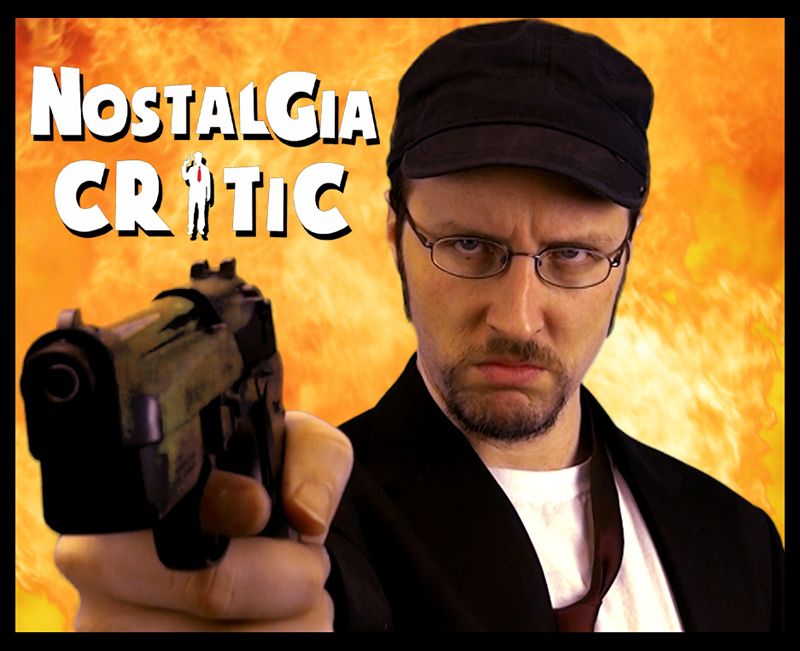 "I remember it so you don't have to!"
Doug Walker is best known for his video reviews as 'The Nostalgia Critic'. The show involves the title character looking back at movies and tv shows from the 80's and 90's, and pointing out why they may not be quite as classic as we remember them. He also reviews newer movies, along with oddities from the past such as this crazy animated Titanic movie featuring a rapping canine! With humorous insights and a frenetic style, the show has been a huge hit since 2008 and is still going strong. You can check out his team's work over at Channel Awesome!

"What were they thinking?!"
James is best known for his hilarious reviews of classic video games as the character 'The Angry Video Game Nerd', which mix together insightful commentary, over-the-top language, physical comedy, and various theatrical elements. In addition he's made videos reviewing retro movies, toys, board games, and more. Last year he also released a feature-length movie based around his AVGN character. Check out his team's huge body of work over at Cinemassacre.com!
Doug will be available at the show both Saturday and Sunday for autographs and pictures. He will also be hosting a Q&A panel on Sunday afternoon.
James will be at the show for autographs and pictures on **SUNDAY ONLY**, but will be part of the same Q&A panel as Doug. All times to be determined later.
We are excited to announce the addition of Michael McConnohie to our 2015 guest list!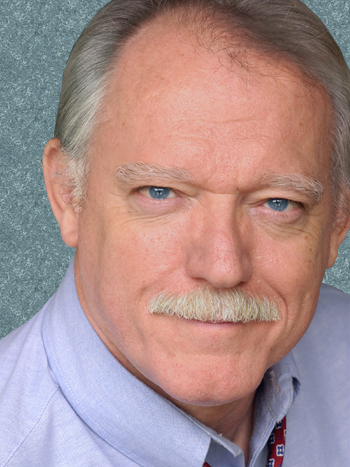 A veteran in the voice acting industry for over 30 years and still going strong, Michael has been part of hundreds of projects in the field, ranging from dubbing anime, to recording for western animation, to voicing characters in video games. In addition Michael also works as a voice director and writer.
Michael's most popular role in the retro realm is arguably that of Autobot Tracks on the original G1 Transformers cartoon!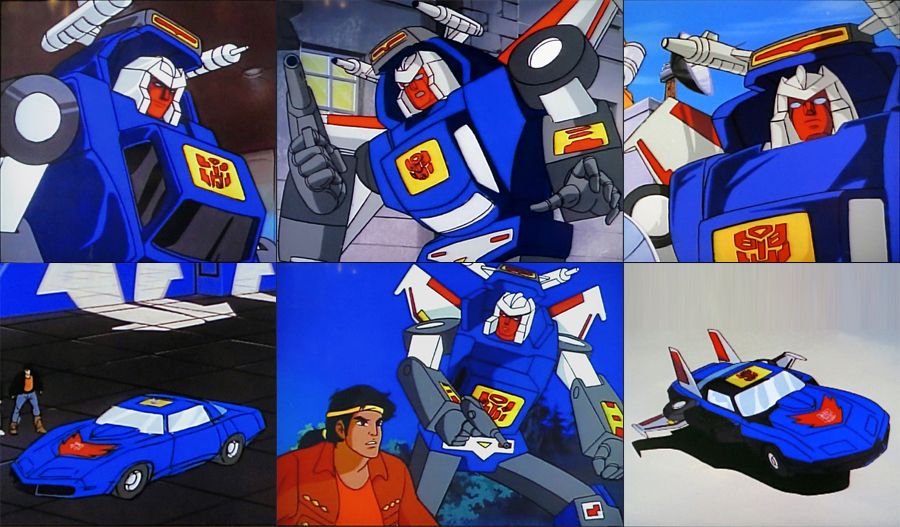 Introduced in season 2, Tracks with his sleek (flying!) car mode, warrior skills, and flamboyant and narcissistic personality, quickly made him a favorite among Transformer fans!

Michael was also voice of the quirky UFO character Cosmos on the show! Being one of the few Autobots able to fly into space, Cosmos would sometimes lament his lonely function on the team.

Michael also voiced Cross-Country on the original Marvel/Sunbow GI Joe cartoon. Usually a polite and jovial soldier, but don't steal his tape deck or else you'll see his angry side!!
Some of Michael's notable roles in dubbing include D and Left Hand in Vampire Hunter D, the lead role in Captain Harlock and the Queen From a Thousand Years, General Rolf Emerson in Robotech, Ryuken Ishida on Bleach, as well as providing the voice for Tatsu in the first two live-action TMNT movies!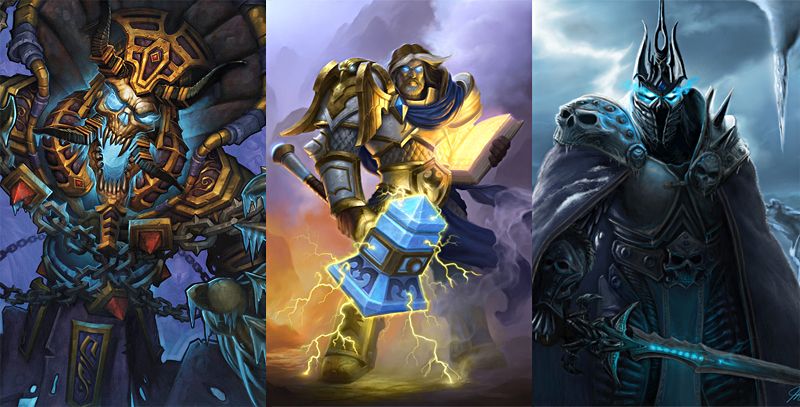 Michael has several popular roles in video games as well. In the World of Warcraft series, he can be heard as the voice of Kel'Thuzad, Uther the Lightbringer, and the Lich King!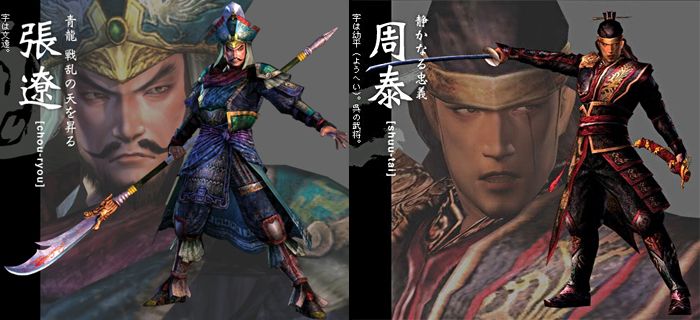 He also voiced Zhanh Liao and Zhou Tai in installments of the Dynasty Warriors series!

And he can most recently be heard in the brand new Mortal Kombat X, where he provides the voices for both Kano and Ermac!
Michael will be at the show all weekend and will be signing for attendees free of charge! We politely request that you limit your free items signed to two. We thank Mr. McConnohie for agreeing to come to the show this year!!
We welcome fan-favorite Larry Kenney back for Retro Con 2015!
A veteran in the world of radio and voice acting for over 40 years, Larry is of course best known to us as voice of the heroic leader of the ThunderCats, Lion-O! The popular show by Rankin/Bass Productions ran for 130 episodes across four seasons (from 1985 to 1989) and still has a staunch fan base to this day!
In a rare convention appearance, we are pleased to announce that John Moschitta will be attending our 2015 show!
"America's Favorite Fast Talker," John has performed for eight US Presidents, recorded over 750 commercials (including his famous Federal Express ads), starred in four network television series, was featured in over a dozen movies, appeared on over 1,000 talk shows, released two best-selling audio books, and worked for over 500 corporations. He can most recently be heard on the animated series Adventure Time, Family Guy, and Robot Chicken!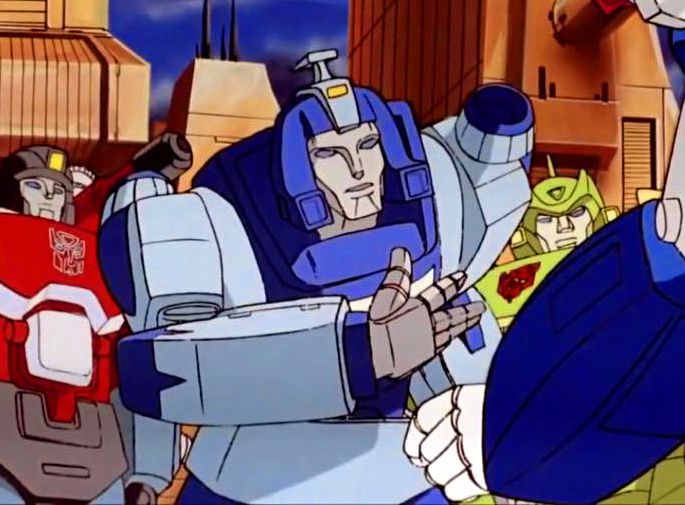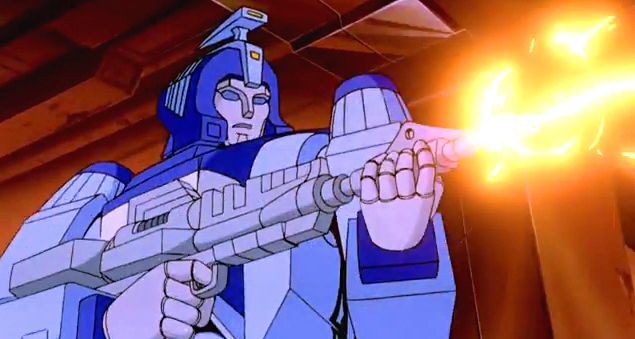 "We've got Decepticons at the gates, Decepticons in the air, Decepticons outside the walls! Decepticons, Decepticons, Decepticons! If we beat them off the walls, they're still in the air. If we shoot them out of the air, they're still at the gate. So where does that leave us? Nowhere, that's where!"
Transformers fans will of course remember John as voice of the kinetic fast-talking Autobot Blurr on the original Transformers cartoon series! Introduced in Transformers: The Movie (1986), the character continued into season 3 as a regular on the show. Though a capable and dedicated Autobot, Blurr's effectiveness would sometimes be hampered by his incessant chatter. He was also extremely proud of his hyper speed abilities, and disappointed when he missed the opportunity to show them off.
 "Personnel approved! Assemble Mobile Armored Strike Kommand!"
This September will mark the 30th anniversary of the M.A.S.K. cartoon and toy line, and we are pleased to announce MASK voice actor Doug Stone as guest for our 2015 show!
Doug has been in the voice-over business for almost 35 years as an actor, writer, director, producer, and more. He has done voice work in over 1,500 projects, ranging from video games to TV shows and films, original animation, anime, commercials, etc. He has running characters in such anime as Dynasty Warriors, Blaze Blue, Kill La Kill, and recently co-starred in the original animated film, "The Magic House."
But his most prolific role is that of stalwart leader Matt Trakker from the classic 80's cartoon series M.A.S.K.! Trakker piloted the flying gull-wing Camaro known as the 'Thunderhawk', and his Spectrum mask had a seemingly endless array of abilities.

 
MASK stood for Mobile Armored Strike Kommand. It was a secret task force that used specialized masks and transforming vehicles to suppress a criminal organization known as VENOM (Vicious Evil Network Of Mayhem). It was an imaginative, wholesome, and fun action cartoon by DiC Studios, as well as a slick toy line by Kenner!