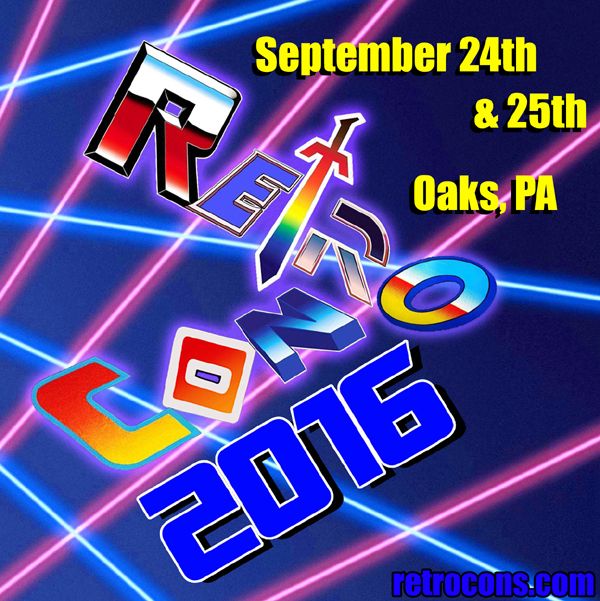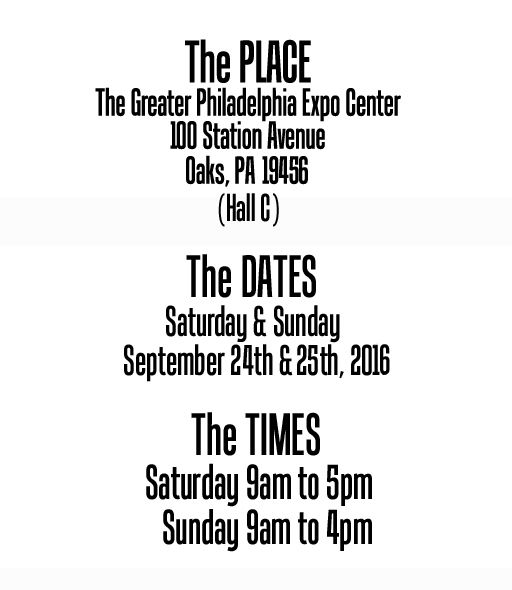 CONTACT US Email: screamers@retroscreamers.com
Find Us On Facebook: www.facebook.com/RetroCons
Our Official 2015 Facebook Event Page: https://www.facebook.com/events/383623975122037/
We are elated to announce our first guest for Retro Con 2016: Veteran voice and character actor Alan Oppenheimer!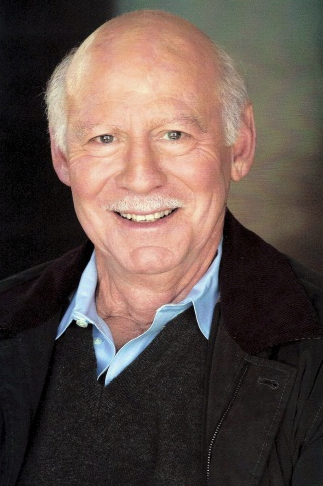 Alan has been in the entertainment business for more than 50 years, with live-action parts in such hit movies and series as The Untouchables, I Spy, Get Smart, Hogan's Heroes, I Dream of Jeannie, That Girl, Bewitched, Bonanza, The Six Million Dollar Man, Westworld, Happy Days, What's Happening!!, Trapper John M.D., Knight Rider, Night Court, Moving, Who's the Boss, Married With Children, and Star Trek Voyager.
But if you grew up in the 80's, you will most definitely recognize Alan as the voice of some of the decade's most iconic characters!
His most famous voice role is probably that of the poster child of evil: Skeletor! *wicked laughter*

Alan portrayed the sinister (yet lovable) villain in over 70 episodes of the He-man and the Masters of the Universe cartoon series by Filmation, and the character would go on to have appearances on the follow-up She-Ra: Princess of Power cartoon. Though surrounded by incompetent minions and thwarted time and again by He-man and friends, Skeletor would never stop trying to conquer Eternia and capture Castle Grayskull!
In addition to Skeletor, Alan also provided the voice for Prince Adam's mentor Man-At-Arms, Skeletor's gurgling henchman Mer-Man, as well as Prince Adam's "fearless friend" Cringer!
"Never give up, and good luck will find you."
And in a role completely opposite of Skeletor, Alan also voiced another favorite character from the 80's: The flying luck dragon Falkor!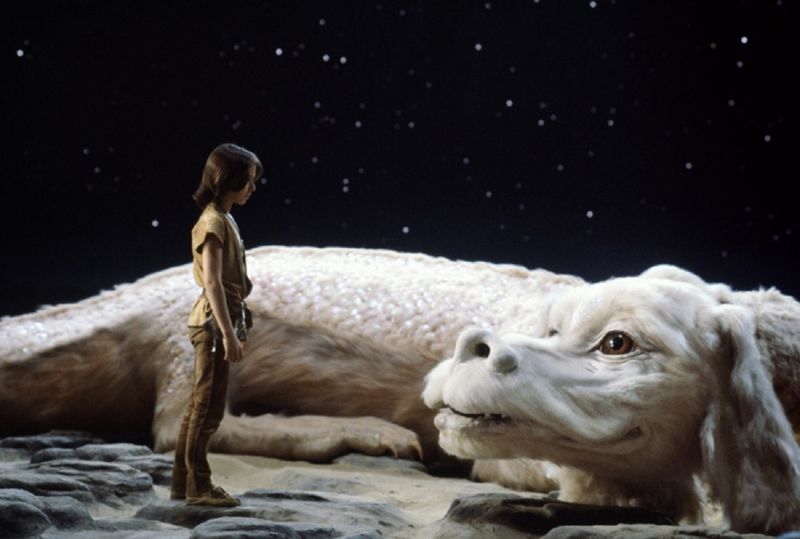 A wise and benevolent being from the land of Fantasia, Falkor would give encouraging advice to those in need and could always be relied on in a crisis. This gentle giant is widely considered to be the most popular character from The NeverEnding Story, and is also one of Alan's personal favorite roles.

In addition to Falkor, Alan also gave voice to the gargantuan Rock Biter and the devious G'mork, and was also the lighthearted narrator of the film!
Mr. Oppenheimer also worked on Marvel Sunbow's Transformers cartoon, where he voiced three notable season 2 Autobots: The boisterous Warpath, the mellow pacifist Beachcomber, and the ocean-faring Seaspray!
Other characters Alan voiced include Prime Evil from Filmation's Ghostbusters, as well as Vanity on the wildly popular Smurfs cartoon series!
Skeletor may be irredeemable evil, but we can assure you Alan has a heart of gold! He wants to donate 100% of his autograph sales from the show directly to children's charities! So please come out to meet him at Retro Con! You'll not only be meeting an amazing talent, you'll also be helping some very worthy causes!!
Categories:

Charities, Guests, He-man, MOTU, Transformers
Falkor, ghostbusters, he-man, Knight Rider, motu, Neverending Story, Skeletor, Smurfs, transformers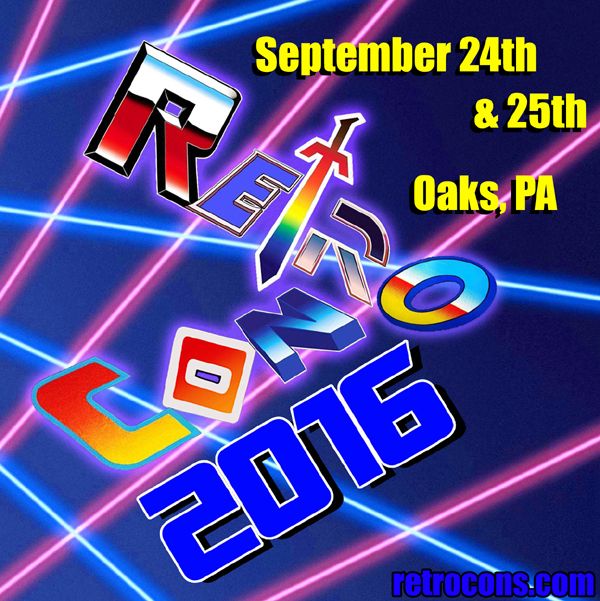 Mark your calendars! RETRO CON will be back in 2016 for our *5th ANNUAL* show!!
The Dates: September 24th & 25th, 2016 at The Greater Philadelphia Expo Center in Oaks, PA!
We will be in Hall C once again, giving us 54,000 square feet to fill with collectible toys, games, art, tv/movie cars, guests, panels, contests, and a whole lot more!!
Preregistration will go up at the start of the year, with a tentative price for weekend tickets being $23. At the door price is tentatively set at $18 on Saturday, and $15 on Sunday.
Vendor spots are already available! Click on the tab marked Vendors at the top of the page for details on how you can reserve a spot at the show.
We'd like to thank everyone that's come to the show over the past few years. It is your continued support that keeps us going. We had a modest increase in attendance between 2014 and 2015, but we'd love to see the show grow even more in 2016! So if you've enjoyed the show in the past- the wide variety of vendors, the free contests, our fantastic guests, the unique displays, the affordable admission price and free parking, the awesome and spirited costumes attendees have had, the unique atmosphere in the air- then we encourage you to tell a friend about it!
We realize we're a bit of a "tough sell" in this age of comic cons, anime, and video game shows. But if you think about it, nearly everything popular in the geek realm today is firmly ingrained in the past. We adamantly believe the roots of pop culture should always be respected and celebrated!

More show announcements will be coming in the near future, so keep watching!!
A look back at some of phenomenal sights around 2015! A big thanks to everyone that dressed up and helped add to the show this year!! Click the post title to see all the pictures!

Photos by Grenex Media, Christopher Wetherell's Photography, Jason S Colflesh Photography, Knightmare6, Christopher Beaumont, Jennifer Pote, Bob Trate, Erica Schmidt, Mike Breaux, TJ Becker, Jack Doud, Matthew Kelly, Symbiote Collectibles, and Tom Kingsmill. Thanks!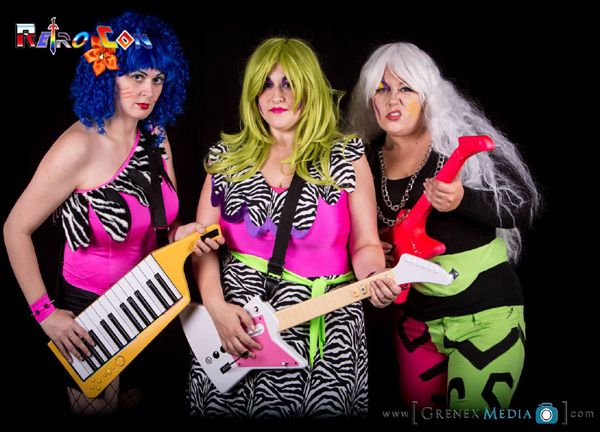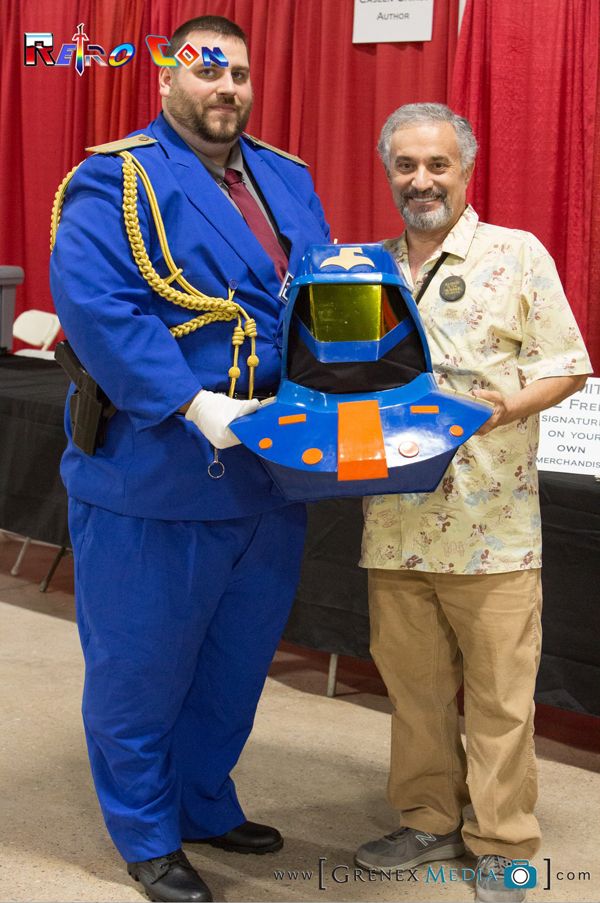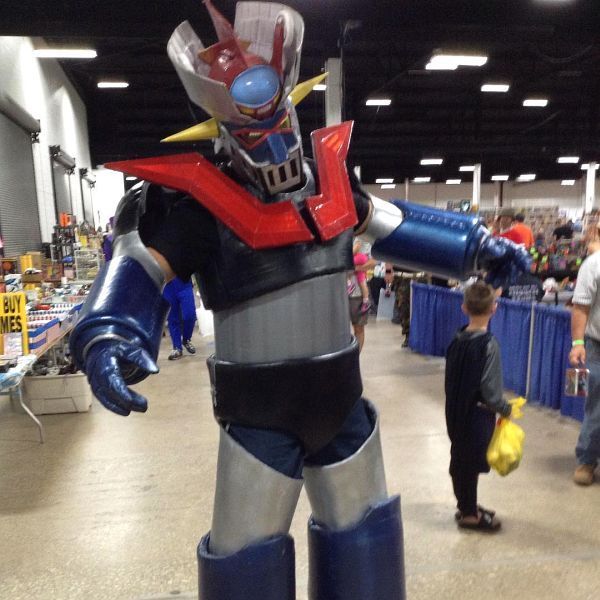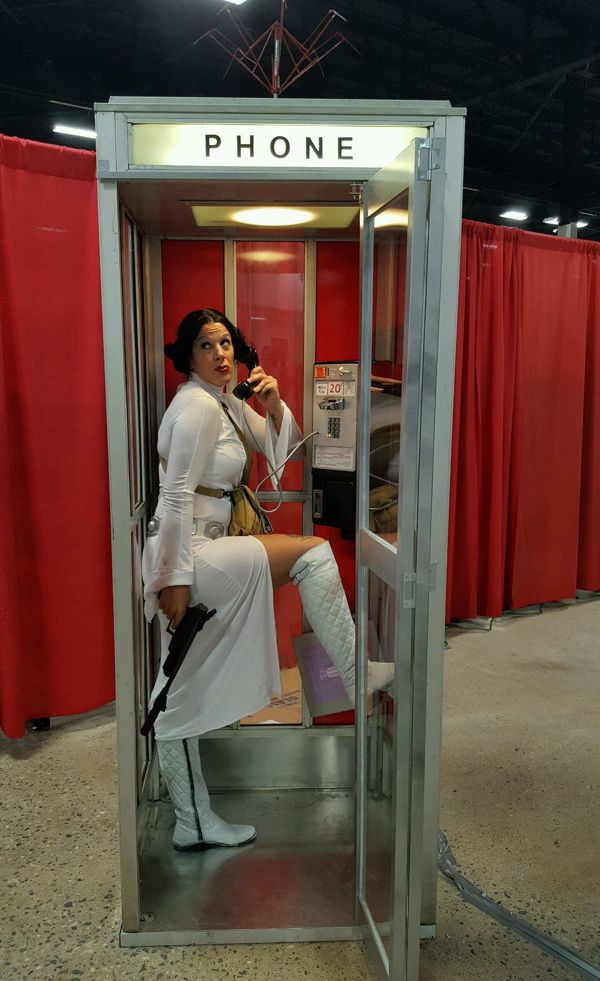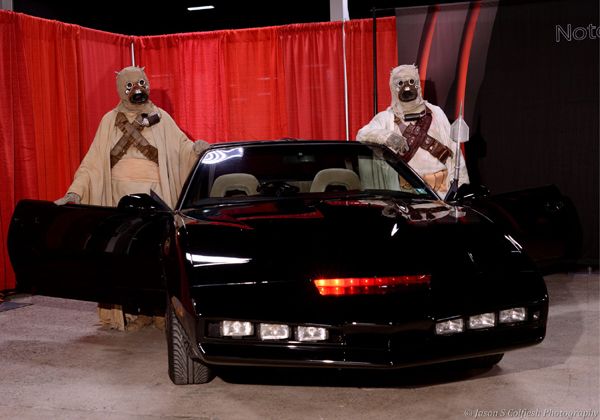 Categories:

Conventions, Cosplay, Costumes, Guests
cosplay, costumes, gi joe, jem, retro con, robotech, spaceballs, star wars, thundercats
A huge thanks to Bestow TV for putting together this excellent montage video from the show this year! They truly captured the spirit of the show in motion!

Check out Bestow TV on Facebook! https://www.facebook.com/BestowProd
We would like to thank everyone that came out to Retro Con this past weekend! We had a pretty steady burn between Saturday and Sunday, and you could really feel the energy in the place this year! Also, you guys brought some of the most awesome and original costumes!! As we like to say, we may not be the highest attendance show out there, but we like to think we are one of the most concentrated fun shows. And a lot of that atmosphere is created by what you, the attendees, bring with you!
Also a huge thanks to everyone that helped add to the show this year! The vendors, the costume groups, the car owners, the gaming spots, our A/V person Chris, our photo and press people, our sponsors such as Retrodaze, and all of our friendly guests this year!
And a special thanks to our awesome volunteers! Thanks for going above and beyond when random problems arise! Without you guys there, this show would not be possible, and we sincerely appreciate your hard work and punctuality.
Stay tuned, we will be posting a highlights gallery of the sights from around the show this year!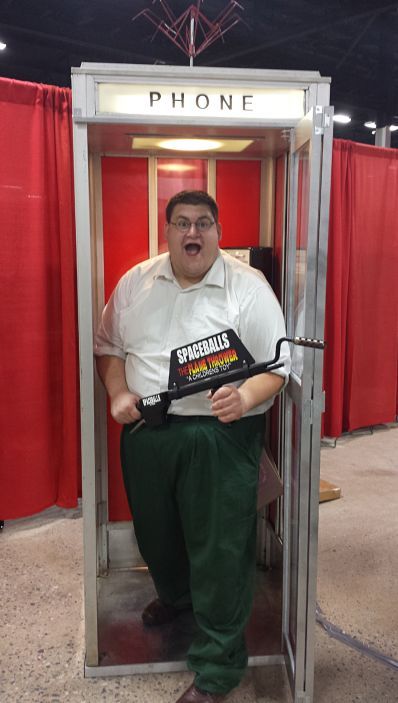 Preregistration for Retro Con 2015 has now ended. We ended up with 33% more weekend preregistrants than we did in 2014! Our big thanks to everyone that pre-bought their tickets for the show this year!!
If you missed out on prereg though, no worries, we will be selling tickets at the door each day!
Saturday at the door: $18 (includes one raffle ticket)
Sunday at the door: $15 (includes one raffle ticket)
Kids 12 and under get into the show for FREE when accompanied by paying adult!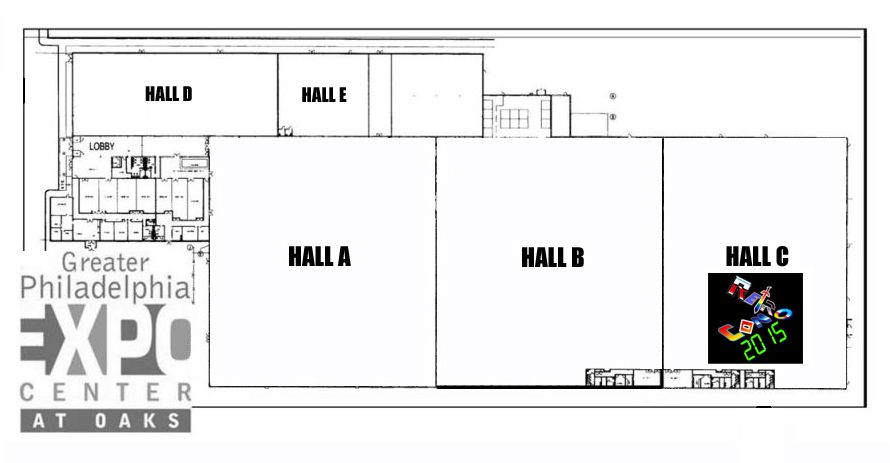 The show will be held at the Greater Philly Expo Center in Oaks, PA:
100 Station Avenue
Oaks, PA 19456
We will be in Hall C at the expo center, as shown on the above map. Parking at the expo center is FREE and plentiful!
Show hours are:
Saturday, September 12th: 9am to 5pm

Sunday, September 13th9am to 4pm.
The full show schedule can be found HERE!
WE HOPE TO SEE YOU ALL THIS COMING WEEKEND!!
"Illusion is the Ultimate Weapon!"
Help us celebrate the 30th anniversary of the M.A.S.K. toy line and cartoon at Retro Con 2015!! Members of Agents of MASK and Matt-Trakker.com will be at the show and hosting a panel on Saturday from 11:15am to 12:00pm, which will include the voice of Matt Trakker himself- Doug Stone!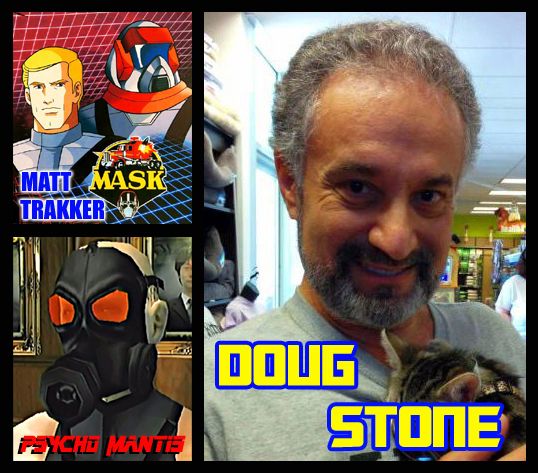 Doug will be joining two panels during the convention- one with his voice acting peers, and another separate panel just to discuss M.A.S.K.! Doug will also be signing autographs during the event at no charge!
So what will Agents of M.A.S.K. be contributing to the convention? Well first off, admins Wyatt and Jason will be in attendance on Saturday and will be joining their friend Bill Faries of Matt-Trakker.com for the aforementioned M.A.S.K. panel. They are also planning to record some video segments for their YouTube channel and possibly a special MASKast to be released at a later date!
They will also be providing some printed material for the show. If you're a M.A.S.K. fan, but don't have any items for Doug Stone to sign, they'll have you covered! They've designed a special photo montage print just for Retro Con! Check it out below…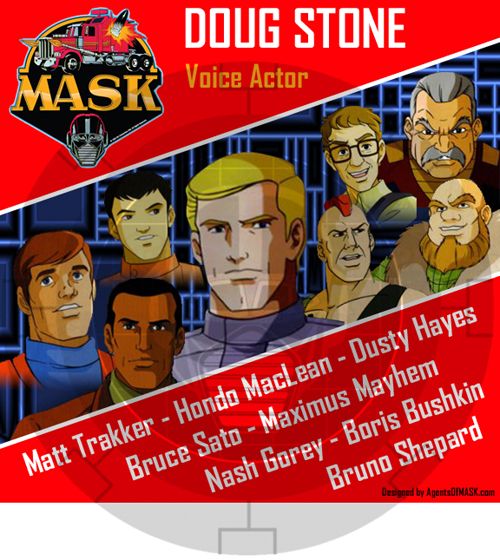 8.5 x 11 glossy prints (minus logo watermark) will be made available for free at Doug's table. These will be at a limited quantity, so we ask one per person. They will also be providing a free handout containing information about the online M.A.S.K. fan community. These flyers will be made available in a common area and we they also likely hand them to fans as they browse the convention floor.
They are looking forward to meeting some of their followers and MASKast listeners, so please let them know if you plan to attend! We would love to see M.A.S.K. fans come out in full force!!